How to Find Louisville-KY HVAC Parts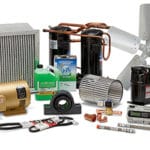 Finding Louisville-KY HVAC parts  is easier with the help of an experienced company. Alpha Energy Solutions has over 2000 years of field experience combined, so we know HVAC. Many people start searching for parts online and in their local area to grow frustrated with the many components listed. Trust Alpha Energy Solutions as your premier choice for parts.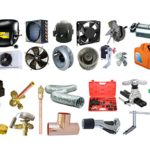 There are a handful of HVAC manufacturers; however, there are numerous brands available on the market for Louisville-KY HVAC parts. The first step in finding components is to know what brand you are currently using. At Alpha Energy Solutions, we deal with all of the major manufacturer brands. We can get the parts you need for your unit with ease due to our wide distributor network.
While some people may find that they can attempt a repair on an HVAC system, contacting a service technician is highly recommended if you manage a large facility or multiple units. In fact, commercial and industrial units should always be trusted with a technician because they are large and complex. In certain cases, an entire operation may hinge on an HVAC system, so there is little room for error.
Louisville-KY HVAC Parts for Commercial or Industrial Systems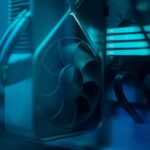 In large buildings, issues with an HVAC system will become apparent quickly. If a unit is not heating or cooling properly, you can guess that repair is necessary. A technician can evaluate your machinery to determine the exact cause of the issue and recommend repair options. Never delay repairs because it is possible for certain issues to worsen. Addressing repairs in a timely fashion will save on cost, which is critical to your bottom line.
Most parts that you may come across online are for relatively smaller residential units available to the public. Alpha Energy Solutions specializes in commercial and industrial HVAC services and parts. Such parts are not sold directly to the public and must be purchased through an authorized distributor or service professionals.
Once you have identified your unit's brand, finding the make and model will help locate the right Louisville-KY HVAC parts. Contact Alpha Energy Solutions to begin your search for parts.
Alpha Energy Solutions
7200 Distribution Drive
United States (US)
Opening Hours
| | |
| --- | --- |
| Monday | Open 24 hours |
| Tuesday | Open 24 hours |
| Wednesday | Open 24 hours |
| Thursday | Open 24 hours |
| Friday | Open 24 hours |
| Saturday | Open 24 hours |
| Sunday | Open 24 hours |