Selected points of this article
hide
Find HVAC Parts Louisville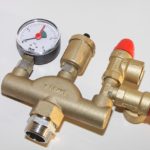 Searching for HVAC Parts Louisville should not have to be difficult. Alpha Energy Solutions can alleviate potential headaches with a large assortment of parts equipment for commercial companies. If you have questions about parts for your air systems, contact Alpha Energy Solutions, where our technicians are on-call 24/7 to respond to your requests. Parts needs can arise at any time; knowing that there is a reliable source available is comforting.
As a trusted supplier for HVAC Parts Louisville, we can deliver over 2,000 years of experience in the field. Our combined experience enables our technicians to handle complex requirements with care. Not only are we capable of servicing HVAC systems with expertise, but we can also provide equipment from the top brands in the HVAC industry. Sourcing parts for your air systems has never been easier.
HVAC Parts Louisville Source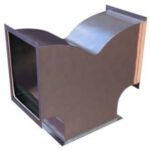 We understand that part requirements for businesses may be far more complex than handling smaller buildings, such as a residential homes. Moreover, we realize that air systems are an integral part of your operation. As a necessity for maintaining air quality, your HVAC parts must be of a high caliber. We are committed to providing a quality selection of parts from all of the names that you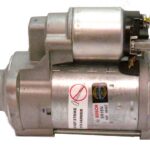 know. You may also discover some brands that you haven't heard of just yet. Regardless, the technicians at Alpha Energy Solutions can work with jobs, both large and small, to meet your needs.
As a leading source for HVAC parts in Louisville, you can rest assured that we are a reliable equipment solutions provider. Whether you need parts for service, maintenance, or emergency repair, Alpha Energy Solutions is pleased to offer a wide range of service packages, including preventative maintenance. Our preventative maintenance programs are designed with the unique needs of your business in mind. Learn more; contact us to inquire for further details.
Alpha Energy Solutions
7200 Distribution Drive
United States (US)
Opening Hours
| | |
| --- | --- |
| Monday | Open 24 hours |
| Tuesday | Open 24 hours |
| Wednesday | Open 24 hours |
| Thursday | Open 24 hours |
| Friday | Open 24 hours |
| Saturday | Open 24 hours |
| Sunday | Open 24 hours |