Selected points of this article
hide
Commercial Louisville HVAC Parts Replacement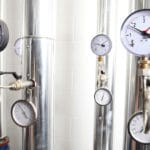 Commercial and industrial facilities require Louisville HVAC parts. Parts for heating and air-conditioning units need to be replaced for several reasons. First, the components of a unit may become worn. Air-Conditioning units carry heavy energy loads, thus leading to damage. Moreover, parts require updates to ensure that they deliver the best performance. Alpha Energy Solutions specializes in parts for heating and air-conditioning systems.
Louisville HVAC parts need to be replaced at different times during the life cycle of a system. Certain components break faster than others. An expert service technician can inspect a unit to determine if replacement parts are needed. The internal and external components of a climate control unit are complex. The systems contain numerous parts, both large and small. Some components are more visible than others, so repair needs are more obvious.
Replacing Louisville HVAC Parts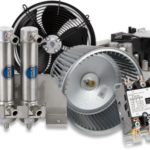 Heating and cooling systems must be monitored throughout the year. Businesses rely on climate systems to provide cool air or hot air without fail. When a heating and air-conditioning unit is not working properly, a business will lose time, money, and productivity. Keeping productivity high means that HVAC units must be efficient.
Parts for an HVAC unit contribute to the overall efficiency of a system. The equipment must do its job while keeping energy use and costs lower. Efficient performance is key in maintaining a profitable relationship between climate control and productivity in a commercial or industrial setting.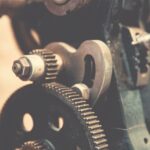 Replacement parts help keep the other components in a unit running smoothly. The additional use of energy may further strain system components.
We have access to a wide range of Louisville HVAC parts from top manufacturers; contact us to find out how we can help fill your requirements with ease. Our technicians can provide parts and services for commercial and industrial clients with care.
Alpha Energy Solutions
7200 Distribution Drive
United States (US)
Opening Hours
| | |
| --- | --- |
| Monday | Open 24 hours |
| Tuesday | Open 24 hours |
| Wednesday | Open 24 hours |
| Thursday | Open 24 hours |
| Friday | Open 24 hours |
| Saturday | Open 24 hours |
| Sunday | Open 24 hours |