Selected points of this article
hide
Advice on HVAC Equipment Rental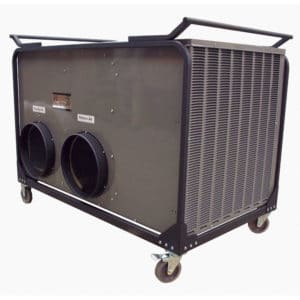 Renting heating and cooling systems is possible with Alpha Energy Solutions. We understand that not every single project calls for a permanent solution. For this reason, HVAC equipment rental supplies are in demand. Our technicians can help you find a rental system for your commercial or industrial facility because we are experts in the field.
When you are trying to find an HVAC equipment rental provider, choose a company with experience. In fact, we deliver over 2000 years of experience in the field. Our technicians are knowledgeable. Moreover, the service technicians here work with all of the popular brands in HVAC.
Reputation is everything. While you can search the Internet in the hopes of finding information on an HVAC equipment rental provider, word of mouth is also a great way to learn about companies with strong performance history.
Finding HVAC Equipment Rental
You may be wondering where to locate HVAC equipment rental providers near you. A search on Google is certain to render some results. Choosing a company that has a wide coverage area is recommended. Some providers are large, and some are small. What matters most is finding a company that offers convenient hours and can work with your schedule.
Our technicians at Alpha Energy Solutions are on-call. You can trust that any service issues regarding your HVAC rental equipment will be addressed. We accept service calls 24-hours per day and 7-days a week. 
Your rental equipment is an investment and will require upkeep. Maintaining your system will require seasonal updates. A seasonal service is good for your machinery. Keeping your unit up to date will ensure that it is running smoothly. You will experience fewer issues such as unexpected breakdowns if it is maintained well.