Selected points of this article
hide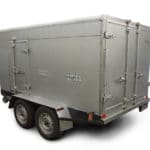 Kentucky HVAC equipment rental is ideal for temporary climate control. Alpha Energy Solutions supplies rental equipment for heating and cooling needs. Commercial and industrial clients depend on us to offer a wide range of equipment solutions. Moreover, both large and small facilities have applications for cooling equipment on a limited basis. Custom equipment solutions deliver optimal results while keeping costs low.
Regardless of how small or enormous a building is, Kentucky HVAC equipment rental is a viable option. Heating and cooling are necessary year-round. The HVAC industry offers a wide selection of equipment. Equipment built by the major brands delivers performance and efficiency. Meeting the needs of commercial clients has never been easier. Our clients consider us a trusted source for rental climate control units.
Kentucky HVAC Equipment Rental Projects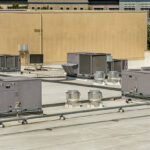 Kentucky HVAC equipment rental projects may include construction sites, outdoor gatherings, and emergency shelters. Rental equipment helps respond to unexpected events with rapid speed. The equipment is also appropriate during planned outages. End-users deploy temporary cooling units during repairs.
Alpha Energy Solutions is capable of delivering Kentucky HVAC equipment rental systems year-round. We draw equipment from a wide network of distributors. Not only are we able to deliver equipment and install it, but we support the materials with caring service. Additionally, our service technicians are on-call 24/7 to respond to the needs of commercial and industrial clients.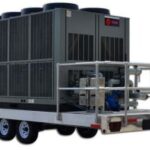 Rental HVAC equipment is reliable. However, it may need service at some point. We provide a vast scope of service options. In addition to service, we offer preventative maintenance programs. The programs may be tailored to meet the demands of your business. We are proud to deliver over 2,000 years of field experience combined. Our service technicians handle large capacity systems with a focus on commercial and industrial settings.
Contact us to learn more about our capabilities.
Alpha Energy Solutions
7200 Distribution Drive
United States (US)
Opening Hours
| | |
| --- | --- |
| Monday | Open 24 hours |
| Tuesday | Open 24 hours |
| Wednesday | Open 24 hours |
| Thursday | Open 24 hours |
| Friday | Open 24 hours |
| Saturday | Open 24 hours |
| Sunday | Open 24 hours |