Selecting a Louisville Kentucky HVAC Equipment Rental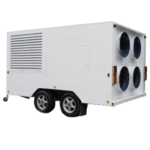 Your search for a Louisville Kentucky HVAC equipment rental can conclude with Alpha Energy Solutions as the best source. In fact, we are experts. We deliver to our end-users over 2,000 years of field experience combined. Furthermore, there are no jobs too small or too large for our expert technicians to manage. We can help eliminate the challenges of searching for heating and air-conditioning units because of our expertise.
Consider Alpha Energy Solutions as your premier source for all topics relating to Louisville Kentucky HVAC equipment rental. Additionally, we have a vast distributor network. Because of our relationships with manufacturers and distributors, we can source the world's best brands. For this reason, we can provide excellent quality and great selection for our valued clients.
Common Louisville Kentucky HVAC Equipment Rental Points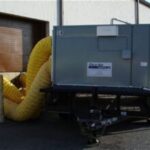 Because we work with jobs, both large and small, we can locate a Louisville Kentucky HVAC equipment rental for just any application. Before you choose to invest in a unit, there are some valid points to keep in mind. Firstly, consider your purchasing budget. How much would you prefer to invest? How much would you rather save? Secondly, identify how your system will be used. What is your specific application? Our service technicians can guide you along in choosing the most appropriate model based on your unique requirements.
Once you have chosen a Louisville Kentucky HVAC equipment rental model, the next step is setting up your system's delivery and installation. Our service technicians are experienced in all aspects of commercial and industrial HVAC. As a result, we can assist with professional installations of your rental equipment.
Regardless of how large or small your rental equipment is, the unit will need to undergo maintenance from time to time. Maintenance helps to ensure that the unit is running properly. Proper performance means that the HVAC unit heats and cools as required. Additionally, a unit that is installed and properly cared for will save on energy expenses. Rising energy costs are indicative, in some cases, of a need for maintenance.
Reliable Louisville Kentucky HVAC Equipment Rental and Service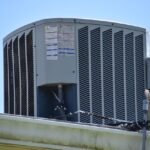 Rental heating and cooling units are most often reliable. The truth is that in commercial buildings and industrial centers, they can be worn down due to heavy use. The demand for temperature control in commercial facilities is great. Maintenance is an adequate measure that can help to reduce wear and tear or at least the effects. Maintaining a rental unit does not have to be a daunting task for end-users, however. We make the job of managing heavy heating and air unit easier with our preventative maintenance programs.
Preventative Maintenance Programs are optional packages that enable an end-user to have amplified services on an HVAC unit. Through the customizable programs, end-users can get valuable information from equipment. Our preventative maintenance services include monitoring, system reporting, predictive maintenance as well as system updates. With the right program tailored to your budget and unit, you will have a better idea of your systems' status.
Contact us to inquire about our Louisville Kentucky HVAC equipment rental options and service capabilities.
Alpha Energy Solutions
7200 Distribution Drive
United States (US)
Opening Hours
| | |
| --- | --- |
| Monday | Open 24 hours |
| Tuesday | Open 24 hours |
| Wednesday | Open 24 hours |
| Thursday | Open 24 hours |
| Friday | Open 24 hours |
| Saturday | Open 24 hours |
| Sunday | Open 24 hours |