Kentucky HVAC Equipment Rental Products for Commercial Industry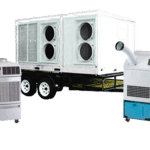 Check out our ideas to find the most effective approaches to managing the Kentucky HVAC equipment rental products. All HVAC equipment is reliable. But if a consumer finds a problem, support technicians are available 24 hours a day to help. Alpha Energy Solutions focuses on providing solutions for industrial and commercial supplies.
Also, Kentucky HVAC equipment rental units could be used as portable alternatives when large units failed. Furthermore, in the event of outages, rental solutions for HVAC systems can reduce downtime.
Kentucky HVAC equipment rental products for air-conditioning are ideal for outdoor projects. In fact, apartments are an inexpensive way to cool the atmosphere for both large and small businesses. Kentucky HVAC equipment rental options for air-conditioning systems from Alpha Energy Solutions are economical. Once a rental package has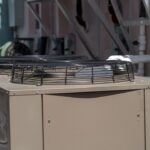 been selected, end-users can schedule delivery and installation.
As Alpha Energy Solutions is very familiar with all aspects of heating and cooling, service technicians can offer additional help beyond setting up the equipment. Kentucky HVAC equipment rental products for air-conditioning must be effective and also efficient.
Efficient power consumption is important for companies to save resources. Continued operation of a Kentucky HVAC equipment rental with planned maintenance reduces downtimes. Choose Alpha Energy Solutions as the primary resource for issues related to air-conditioning equipment rental. Also, the specialists of Alpha Energy Solutions are experts with close relationships with the best brand dealers. Consequently, Alpha Energy Solutions can offer the ideal rental equipment alternatives to the end-users due to the industry's time. Our HVAC rentals offer an exceptional selection.
Kentucky HVAC Equipment Rental Care
Equipment experts from Alpha Energy Solutions can work with end-users to select a leased air-conditioning system. First, marketplace buyers should be mindful of budget and accessibility. Also, customers will need to think carefully about how HVAC components are likely to save money. Determining the best program for your air conditioner will determine the price, size, and
other characteristics.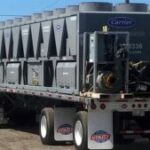 The fact is that our customers can look back on over 2,000 years of industry experience. Industrial customers also recognize that Alpha Energy Solutions has no restrictions on supporting large and small projects. The technicians have the ability to work together to alleviate some of the annoyances associated with the selection of leasing systems for an industrial or commercial center.
Commercial customers rely on Alpha Energy Solutions to secure the best air conditioner leases in the region. We serve a large part of the area with the best brands of equipment in the industry. We not only supply equipment but also support them around the clock with on-call services.
Contact Alpha Energy Solutions to learn about maintenance and equipment capacities for industrial and commercial temperature controllers.
Alpha Energy Solutions
7200 Distribution Drive
United States (US)
Opening Hours
| | |
| --- | --- |
| Monday | Open 24 hours |
| Tuesday | Open 24 hours |
| Wednesday | Open 24 hours |
| Thursday | Open 24 hours |
| Friday | Open 24 hours |
| Saturday | Open 24 hours |
| Sunday | Open 24 hours |