Selected points of this article
hide
Sourcing HVAC Equipment Rental Louisville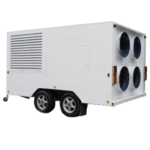 Alpha Energy Solutions is your source for HVAC equipment rental Louisville. Renting HVAC equipment is an economical option. Moreover, it is a great alternative to investing in a permanent fixture, which may not necessarily apply to your operation. Alpha Energy Solutions specializes in commercial HVAC equipment and service for businesses of all sizes. As a result, we can guide you in selecting equipment designed to meet your requirements with ease. HVAC equipment rental by Alpha Energy Solutions is among the highest quality in the world and most certainly backed with reputable service.
Benefits to HVAC Equipment Rental Louisville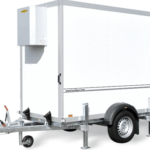 HVAC systems are complex. Having the option to invest in an HVAC equipment rental Louisville application from Alpha Energy Solutions will provide flexibility. Rental equipment is a fantastic option for temporary projects. For example, you may find that climate systems are needed for a construction site. Though the site is fluid, climate control may be an absolute necessity. For short-term projects, rental equipment can help to keep productivity rolling while providing comfort.
HVAC equipment rental Louisville solutions through Alpha Energy Solutions are often portable. Portable cooling units provide even greater flexibility as they can be placed exactly where you need them to be. While you should be sure to review any building codes, consulting with an experienced technician will also be helpful.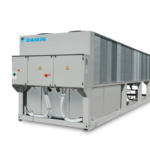 Emergencies can happen at any time. In a commercial establishment, an urgent situation can cause an entire operation to halt. When productivity is a must, consider an HVAC equipment rental to maintain the comfort of the environment and any equipment sensitive to sudden and extreme temperature changes. Rental equipment can offer peace of mind when managing large projects. Our technicians who have over 2,000 years of field experience combined are comfortable handling the challenges faced by complex facilities.
Contact us to learn more about our HVAC equipment solutions.
Alpha Energy Solutions
7200 Distribution Drive
United States (US)
Opening Hours
| | |
| --- | --- |
| Monday | Open 24 hours |
| Tuesday | Open 24 hours |
| Wednesday | Open 24 hours |
| Thursday | Open 24 hours |
| Friday | Open 24 hours |
| Saturday | Open 24 hours |
| Sunday | Open 24 hours |