Selected points of this article
hide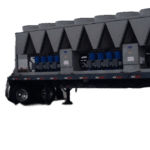 HVAC Equipment Rental Louisville: Searching for equipment rentals for heating and air-conditioning should not be a daunting task. Alpha Energy Solutions can deliver and install HVAC equipment rental Louisville sourced for commercial and industrial establishments. Manufactured to meet the demands of large and small facilities, equipment rented through Alpha Energy Solutions can help companies while filling numerous applications. Not only can firms source heating and air-conditioning equipment from a reputable supplier, but a range of service options will support the same equipment.
The service technicians at Alpha Energy Solutions deliver over 2,000 years of experience directly from the field. We can meet the distinct needs of facilities, both large and small. In fact, we handle jobs of all sizes. HVAC equipment rental Louisville resources are available from a trusted equipment and service provider with a strong reputation for quality and care. Whether you require HVAC for urgent needs, short-term projects, or planned outages, the technicians at Alpha Energy Solutions are on-call 24/7 to support your requirements with expertise.
Budget-Friendly HVAC Equipment Rental Louisville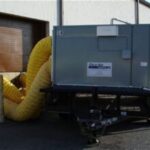 The areas of business in which HVAC equipment rental Louisville is applicable are extensive. Equipment sourced through us can meet the needs of urgent response for disaster relief, outdoor events, construction projects, indoor gatherings, and construction projects on a specific timeline. Rental air-conditioning units can certainly save decision-makers, managers, and business owners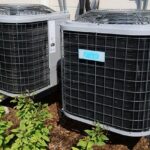 on climate control costs.
Renting HVAC equipment is an economical option for business owners when permanent fixtures are not applicable. Still, units installed on a short-term basis also require care. Through Alpha Energy Solutions, service packages are available to help end-users monitor their equipment performance while prepping them for extended use. Preventative maintenance packages are available as an option. Learn more about how we can help supply rental HVAC equipment for your operation.
Alpha Energy Solutions
7200 Distribution Drive
United States (US)
Opening Hours
| | |
| --- | --- |
| Monday | Open 24 hours |
| Tuesday | Open 24 hours |
| Wednesday | Open 24 hours |
| Thursday | Open 24 hours |
| Friday | Open 24 hours |
| Saturday | Open 24 hours |
| Sunday | Open 24 hours |