Louisville-KY HVAC Equipment Rental for Commercial and Industrial Business Needs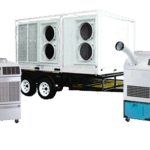 Choose Alpha Energy Solutions as the number one source for all topics relating to Louisville-KY HVAC equipment rental. In fact, we are field experts with strong relationships with the top industry distributors. Due to our time in the industry, we can provide the best heating and cooling models for rent. As a result, our clients expect a wide selection of quality equipment.
Louisville-KY HVAC equipment rental solutions are ideal for a vast assortment of projects. Moreover, rental units can also be used as temporary air when the main systems are down. Additionally, heating and cool air units can provide much-needed temperature control in the midst of a natural disaster. Furthermore, businesses have indicated that HVAC equipment rented on a short-term basis is ideal for building projects and outdoor gatherings. Rental units are an affordable path to cool or for companies, both large and small.
Louisville-KY HVAC Equipment Rental Expertise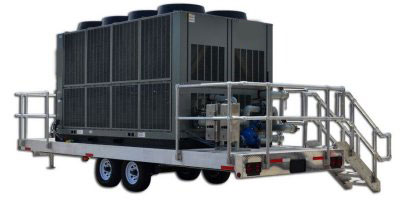 Alpha Energy Solutions is a leader in heating and cooling. In truth, we offer our clients over 2,000 years of field knowledge. To add, our clients understand that there is no job that is too small or large for our service professionals. You might consider Alpha Energy Solutions to be an authority on Louisville-KY HVAC equipment rental in the surrounding region and further. We can work with you to ease any headaches tied to selecting rental equipment for your commercial or industrial facility.
Because we work with large and small facilities to meet rental units' demands, we can offer some suggestions on choosing a unit. First, consider your budget as it will guide your available selection. Second, think about how rental heating and cooling equipment will provide savings to your company. Third, understand how your equipment must be applied. Identifying your application will help you narrow down an extensive selection of equipment. Finally, take into account any maintenance requirements for your HVAC unit. Ask about what services are included and what are their costs to render.
Once you have chosen a rental package, you can set up delivery and installation with your team of field experts. Since we are familiar with all aspects of heating and cooling, we can provide additional support beyond installation.
Service for HVAC units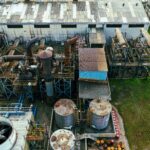 Rental heating and cooling equipment, like permanent systems, require maintenance. HVAC units must function as needed while also being efficient. Efficient energy use is important for facilities to reduce expenditures. Additionally, caring for an HVAC unit with scheduled maintenance reduces downtime.
Explore one of our preventative maintenance programs to determine how you can manage your air systems' upkeep. Maintenance plans designed for prevention include system monitoring, status updates, reporting, and predictive maintenance for future needs.
Of course, HVAC units are reliable. However, if you find that you do require service, contact us. Our service technicians are on-call 24/7 to respond to calls for help. We specialize in a vast selection of services for commercial and industrial units including rentals.
Contact us to ask about our Louisville-KY HVAC Equipment Rental as well as our maintenance service capabilities.
Alpha Energy Solutions
7200 Distribution Drive
United States (US)
Opening Hours
| | |
| --- | --- |
| Monday | Open 24 hours |
| Tuesday | Open 24 hours |
| Wednesday | Open 24 hours |
| Thursday | Open 24 hours |
| Friday | Open 24 hours |
| Saturday | Open 24 hours |
| Sunday | Open 24 hours |