Energy Print dashboard: That's the question many facility managers are asking themselves these days, as a combination of economic pressure and environmental responsibility are forcing them to take a look at energy consumption.
The Energy Print dashboard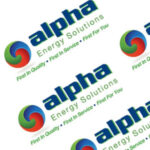 And for many office buildings, a simple tool from Energy Print will monitor energy use and provide valuable information in a dashboard, which any manager can view on a computer. Armed with that information, it's easy to cut back "hours of power" and realize real savings.
"The tool is cost-effective because just monitoring and reacting to this information will save a minimum of 5 percent," said Peter Flippen, who recently conducted a training session for Alpha Energy Solutions' sales staff in Louisville.
Flippen said that it was important for facility managers to assess their energy and sustainability goals and put a measurement tool to monitor.
When Energy Print monitors a building, it gathers at least two years of energy bills so that it's easy to measure the success of an energy management program. He said that the problems often occur because building owners put programs to save money but can't accurately monitor their success.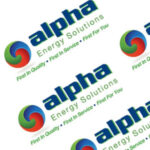 Alpha Energy Solutions uses the Energy Print monitoring tool at the Kentucky Fair and Exposition Center and a local country club. Dave Hellman, director of Energy and Performance for Alpha, explains how his company helps clients by providing this high-level information to its customers.
"Customers can go deeper in analyzing ways to save money with the Energy Print tool," he said. "We will review the data every three months and help customers come up with ways to save money on energy costs."
Flippen said Energy Print's dashboard helps facility managers answer 4 key questions: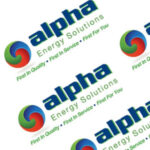 How is my building doing?
Is it getting better or worse?
Where are my opportunities to save money?
Hae, my previous improvements paid off?
Alpha Energy Solutions is making the Energy Print dashboard available to customers, recommending it as a low-cost part of ongoing preventative maintenance programs.
Alpha Energy Solutions
7200 Distribution Drive
United States (US)
Opening Hours
| | |
| --- | --- |
| Monday | Open 24 hours |
| Tuesday | Open 24 hours |
| Wednesday | Open 24 hours |
| Thursday | Open 24 hours |
| Friday | Open 24 hours |
| Saturday | Open 24 hours |
| Sunday | Open 24 hours |