Professional Commercial Hot Water Jetter Cleaning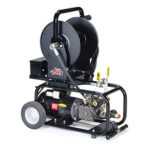 Facilities of all sizes require sewer cleaning. Alpha Energy Solutions is an expert in Commercial hot water jetter cleaning. We can clear your sewer lines with the latest technology. Professional sewer cleaning is simply a phone call away. Our technicians are on-call 24/7 to handle your service requests relating to cleaning your lines. Although other methods are used for cleaning drains, commercial and industrial buildings often require custom care. Commercial Hot water jetter cleaning helps manage the flow of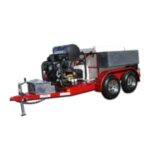 waste from buildings because it is fast and effective. Alpha Energy Solutions can help you save time and money while keeping your sewer lines free from backup.
Knowing that options are available makes sewer cleaning easier to manage. Buildings of all sizes can benefit from Commercial hot water jetter cleaning because sewer lines will become clogged. It is a good idea to have your sewer lines regularly flushed to prevent backups; however, because debris does vary in size, it is possible to experience an unexpected clog. You can take comfort in knowing that technicians at Alpha Energy Solutions can assist you with emergencies.
Commercial Hot Water Jetter Cleaning in Commercial Buildings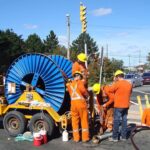 Clogs in sewer lines leaving commercial buildings may come from many different areas. Dirt, oils, brush, and other foreign objects may enter sewer lines causing backups as they build. Water jetters are portable and provide a strong blast of water used to push debris out of sewer lines. A smooth flow means less likelihood of pooling areas of water, overflows, and broken pipes. Clearing drains with commercially available cleaners will not remedy clogs in complex sewer systems. Over time, debris can grow and harden, making it tougher to remove. The Commercial hot water jetter has the power to tackle the toughest clogs with ease. Learn more about Commercial hot water jetter cleaning. Contact a technician at Alpha Energy Solutions.
Alpha Energy Solutions
7200 Distribution Drive
United States (US)
Opening Hours
| | |
| --- | --- |
| Monday | Open 24 hours |
| Tuesday | Open 24 hours |
| Wednesday | Open 24 hours |
| Thursday | Open 24 hours |
| Friday | Open 24 hours |
| Saturday | Open 24 hours |
| Sunday | Open 24 hours |