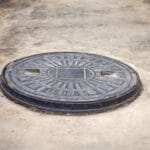 Clogged sewer lines might cause substantial harm. What's more, they might be expensive to recover from. Louisville hot water jetter sewer cleaning can save facilities money while preventing serious damage to sewer lines. Moreover, commercial facilities are often required to meet specific health standards like the cleanest air possible. Clogged sewer lines might cause huge problems for institutions expecting to maintain clean facilities.  Louisville hot water jetter cleaning is a cost-friendly technique used to get the job done. 
Louisville hot water jetter sewer cleaning is currently among the best methods used to remove sewer clogs. The Louisville hot water jetter sewage cleaning method for business centers is fast, simple, and strong. Alpha Energy Solutions is a commercial service authority capable of handling tough cleaning tasks faced by big industrial facilities. 
The types of items that cause clogs in commercial sewer lines are hair, outdoor brush, cleaning solvents, and waste. Because the buildup of pipes materials can cause the pipes to burst, the substances can pose a threat to the environment. Commercial cleaning of sewer lines addresses the smooth flow of waste from a facility and cleaner air quality.
Alpha Energy Solutions provides a range of services for commercial facilities including commercial plumbing and HVAC. Our clients rely on our decades of experience in the field to bring viable solutions.
Louisville Hot Water Jetter Sewer Cleaning for Commercial Facilities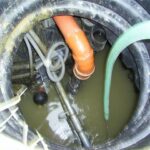 As regional experts on commercial pipes and HVAC business, we realize organizations' cleaning requirements are different.  Because of this, we supply many cleaning solutions for our clients. Most of all, our service experts recognize that clogs are actually a considerable challenge for commercial buildings. We manage your plumbing issues without hesitation.  Furthermore, the Louisville hot water jetter cleaning technique is a lot more effective. The cleaning method can save time and money. 
The hot jetter cleaning process is a superb measure to get rid of prospective clogs. Moreover, our support professionals can offer routine maintenance for your center year-round. We can help make sure waste leaves buildings smoothly. 
Clogged sewer lines could potentially cause harmful overflow and an overgrowth of bacteria. Mold is quite likely to grow due to moisture in buildings. The cost of cleanup following an overflow will lead to increased expenses.  Moreover, overflows could lead to serious property damage in buildings.
Cleaning Industrial Sewer Lines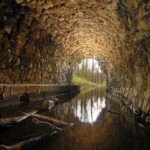 A vast assortment of materials is effective at flushing out an industrial sewer line. Additionally, substances like outdoor brushes and cleaning compounds could also enter pipes to induce harm. Industrial buildings and industrial plants need to remove waste to the appropriate receptacles from a center.  If substances backflow into a facility, the final result is an environmental threat. 
Hot jetter cleaning reduces the length of time that it takes to complete a cleanup job. Additionally, the process requires fewer resources to finish work. Our customers have confidence in our capacity to present a respectable service for every commercial and industrial plumbing system.
Interested in learning more about commercial sewer cleaning services? Contact us.
Alpha Energy Solutions
7200 Distribution Drive
United States (US)
Opening Hours
| | |
| --- | --- |
| Monday | Open 24 hours |
| Tuesday | Open 24 hours |
| Wednesday | Open 24 hours |
| Thursday | Open 24 hours |
| Friday | Open 24 hours |
| Saturday | Open 24 hours |
| Sunday | Open 24 hours |