Selected points of this article
hide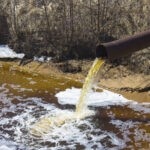 Industrial & commercial hot water jetter sewer cleaning is now likely among the greatest methods used to eliminate sewer clogs.  The industrial & commercial hot water jetter sewer cleaning technique for commercial facilities is quick, easy, and powerful.  Alpha Energy Solutions is an industrial service authority capable of managing tough cleaning jobs faced by large industrial centers. 
Clogged sewer lines may cause significant harm.  Furthermore, they may be costly to recuperate from. Commercial sewer cleaning helps facilities maintain clean air standards. Furthermore, clogged sewer lines may cause big problems for institutions hoping to keep clean facilities. Industrial & commercial hot water jetter sewer cleaning is a cost-friendly method to get the job done. 
As neighborhood experts on commercial plumbing, we realize the cleaning demands of organizations are distinct.  For this reason, we provide many cleaning services for our customers.  Most importantly, our solutions specialists recognize that clogs are, in reality, a substantial problem in commercial buildings.  We handle your plumbing problems with no hesitation. The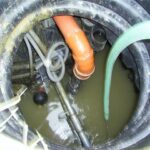 industrial & commercial hot water jetter cleaning technique is much more effective.  The fundamental truth of the problem is that the strategy can help save effort and money.   
Hot jetter cleaning reduces the period of time it takes to finish a cleaning job.  Also, the procedure requires fewer tools to complete work. Our clients have confidence in our capability to provide reputable support for every industrial and commercial plumbing obstacle. In fact, the industrial & commercial hot water jetter is considerably more effective in eliminating clogs than other generally employed procedures. 
Industrial & Commercial Hot Water Jetter Applications
The spray mechanism which people make use of is flexible. Hot jetters can be used on pipes that vary in size and diameter, and therefore it is a flexible tool.
A wide range of substances is capable of clogging up a commercial sewer line. Grease, hair, and human waste are just a few of the items that can get backed up into a sewer. Furthermore, materials such as outdoor brushes and cleaning chemicals may also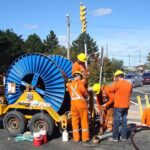 enter pipes to cause damage. Commercial buildings and industrial plants must remove waste into the proper receptacles away from a facility. If materials backflow into a building, the result is an environmental hazard. 
Some clogs happen quicker compared to others, but they need to be solved quickly. Clogged sewer lines may lead to damaging overflow and an overgrowth of germs. Mold is very likely to grow because of greater moisture in buildings. The charge of cleanup after an overflow will cause increased expenses. Furthermore, overflows could result in serious property damage in buildings.
The hot jetter cleaning procedure is an excellent step to eliminate potential clogs. Hot jetter cleaning sewer lines are a means to shield sewers from damage on a standard schedule. Our service professionals may provide regular maintenance for your facility. We can help to make certain that waste leaves buildings efficiently.
Contact us to find out how we can keep your sewer lines crystal clear using an innovative sewer cleaning method.
Alpha Energy Solutions
7200 Distribution Drive
United States (US)
Opening Hours
| | |
| --- | --- |
| Monday | Open 24 hours |
| Tuesday | Open 24 hours |
| Wednesday | Open 24 hours |
| Thursday | Open 24 hours |
| Friday | Open 24 hours |
| Saturday | Open 24 hours |
| Sunday | Open 24 hours |