Industrial & Commercial Hot Water Jetter Service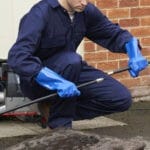 Industrial & Commercial Hot Water Jetter: Professional facilities have special requirements when it comes to sewer cleaning. As a result, we offer custom treatments to meet businesses' needs in the commercial and industrial sectors. industrial & commercial hot water jetter cleaning is now one of the best ways to clean up sewers. The hot jetter method is fast, convenient, and effective. Alpha Energy Solutions is a commercial and industrial plumbing specialist capable of servicing tough clean-up jobs.
As field experts, we understand that the needs of facilities are not the same. For this reason, we provide options for our clients. Most importantly, our service experts understand that clogs are bad for your facility. We tackle your plumbing issues without hesitation. The industrial & commercial hot water jetter cleaning method is above all efficient. The fact of the matter is that the method saves you both time and cost. Because the water jetters are efficient machines, they reduce the amount of time it takes to complete a cleaning project. Additionally, the equipment uses fewer resources, so it is quite conservative.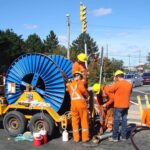 Reliable service is needed when a problem arises with your commercial sewer lines. Our clients trust us to deliver trustworthy service for both commercial and industrial plumbing challenges. We utilize heavy-duty equipment such as water jetters, which are known for being precise. In fact, the Industrial & commercial hot water jetter is more effective than any other method out there today. 
Hot jetters have many applications. In fact, they can also be used for de-icing equipment and degreasing machines. The spray mechanisms that we use are flexible and able to accommodate a range of sewer line dimensions. 
Industrial & Commercial Hot Water Jetter at Work
Several different things usually cause problems related to your sewer lines in a commercial building. Oil, grease, cleaning solutions, food materials, waste, and brush may contaminate sewer lines. Ultimately, the longer that materials remain in a sewer line, the greater the risk for a clog.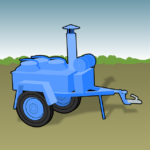 Some clogs happen faster than others, but they should always be resolved quickly. Clogged sewer lines may result in dangerous flooding and exposure to microorganisms due to mold. Floods that occur as the result of an overflow will send operational costs up as companies absorb the impact of property damage. Costly repairs to water damage may impact an organization's bottom line, which is why overflows should be avoided. 
The hot jetter cleaning method is a great measure to take against potential clogs. The technique can be used as a way to maintain sewer lines regularly. Our service technicians can provide routine maintenance for your facility. We can help ensure that waste flows out of your building into its proper location. The upkeep of complex commercial sewer lines does not have to exhaust your means. Choosing Alpha Energy Solutions as a service provider will, however, deliver results.  Our service experts are on-call 24/7 to take your service requests. 
Contact us to find out more about Industrial & Commercial Hot Water Jetter. 
Alpha Energy Solutions
7200 Distribution Drive
United States (US)
Opening Hours
| | |
| --- | --- |
| Monday | Open 24 hours |
| Tuesday | Open 24 hours |
| Wednesday | Open 24 hours |
| Thursday | Open 24 hours |
| Friday | Open 24 hours |
| Saturday | Open 24 hours |
| Sunday | Open 24 hours |