Selected points of this article
hide
Hot Water Jetter Cleaning Louisville Service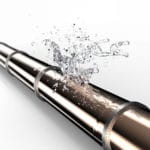 Commercial buildings in need of efficient sewer cleaning should consider Alpha Energy Solutions, a hot water jetter cleaning Louisville. Sewer lines should be free from debris so that waste can be removed from buildings. Some plumbing methods are not sufficient to remove clogs, so hot water jetter cleaning is a great option. Not only is the method fast, but it also delivers excellent results. As an expert in commercial and industrial service, Alpha Energy Solutions can assist you with heavy-duty plumbing jobs.
Best Hot Water Jetter Cleaning Louisville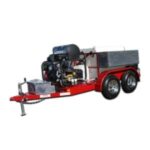 For the best hot water jetter cleaning Louisville solutions, service technicians at Alpha Energy Solutions are available to accept service calls 24-hours a day and 7 days a week. Specializing in industrial and commercial buildings has enabled us to address businesses' unique needs where there is no one-size-fits-all solution. Hot water jetter cleaning is a flexible option that is useful in cleaning sewer lines, drains, and pipes of varying lengths and widths. The cleaning is far more precise, leaving lines free and clear from unwanted residue.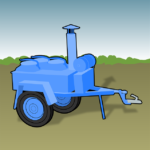 The types of establishments that may be interested in hot water jetter cleaning Louisville include restaurants, hospitals, schools, hotels, factories, warehouses, entertainment venues, office complexes, recreational parks, and more. The hot water jetter is a piece of equipment that can be used indoors and outside as well. An experienced technician can determine the best course of action for your sewer lines regarding cleaning and maintenance needs. Our technicians are simply a phone call away. Trust your sewer cleaning to an expert with plenty of experience in handling complex sewer systems. Avoid potential backflow issues by tending to your lines frequently. Having your lines serviced at regular intervals will reduce the likelihood of clogs.
Alpha Energy Solutions
7200 Distribution Drive
United States (US)
Opening Hours
| | |
| --- | --- |
| Monday | Open 24 hours |
| Tuesday | Open 24 hours |
| Wednesday | Open 24 hours |
| Thursday | Open 24 hours |
| Friday | Open 24 hours |
| Saturday | Open 24 hours |
| Sunday | Open 24 hours |