Selected points of this article
hide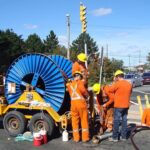 Clogged sewage pipes could cause significant damage.  Moreover, they could be expensive to recover from. Cleaning sewers with a Louisville KY hot water jetter can save money and, at the same time, prevent serious damage to the sewer pipes. Commercial facilities are often required to meet certain health standards, such as the cleanest air. Clogged sewage pipes could pose huge problems for institutions that want to maintain clean facilities. Louisville KY Hot water jetter cleaning is a cost-effective technique to get the job done. 
Louisville KY hot water jetter cleaning is currently one of the best methods of removing sewage blockages. The Louisville KY hot water jetter method for business centers is fast, easy, and reliable. Alpha Energy Solutions is a commercial service company capable of handling difficult cleaning tasks of large industrial plants. 
Sewer Cleaning in Commercial Facilities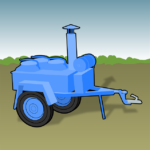 As regional experts in the commercial plumbing and HVAC business, we know that the cleaning requirements vary from organization to organization.  For this reason, we offer our customers many cleaning solutions.  Above all, our service experts recognize that clogs for commercial buildings actually represent a considerable challenge.  We will take care of your sanitation problems without hesitation.  The cleaning technology of Louisville KY hot water jetter is considerably more effective. The cleaning method can save time and money. 
The Louisville KY hot water jetter cleaning method is an excellent way to get rid of future clogs. This method can be used as a way to protect sewer pipes regularly. Our support professionals provide routine maintenance for your center throughout the year. We can help to ensure that the waste leaves the buildings smoothly. 
Clogged sewage pipes could cause potentially harmful flooding and bacteria overgrowth.   Due to the humidity in buildings, mold will likely form. The cost of removal after an overflow will result in higher costs. Besides, flooding could lead to severe property damage in buildings.
Industrial Sewer Lines and Professional Cleaning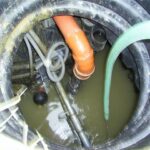 A wide range of materials is effective for flushing and industrial wastewater pipe.  Oil, hair, and human waste are just some of the items that could end up in a sewer.  Also, substances such as fibers and cleaning agents could get into pipes and cause damage. Industrial buildings and plants must transport the waste from a center to the corresponding containers. Furthermore, when substances flow back into a plant, the result is an environmental threat. 
Louisville KY hot water jetter service reduces the time required to carry out clean-up work.  Moreover, the process requires fewer resources to complete the work. In fact, Alpha Energy Solutions can provide trustworthy service if sewer lines become clogged. Our customers have confidence in our ability to provide any commercial and industrial sanitation system with a respectable service. In reality, unlike other methods commonly used, the water jet is much more successful in removing clogs.
Interested in commercial cleaning or industrial service for your sewer lines? Trust the industry experts at Alpha Energy Solutions.
Would you like to learn more about commercial sewer cleaning services? Contact us.
Alpha Energy Solutions
7200 Distribution Drive
United States (US)
Opening Hours
| | |
| --- | --- |
| Monday | Open 24 hours |
| Tuesday | Open 24 hours |
| Wednesday | Open 24 hours |
| Thursday | Open 24 hours |
| Friday | Open 24 hours |
| Saturday | Open 24 hours |
| Sunday | Open 24 hours |