Selected points of this article
hide
MagLev Chiller Installed at Centre College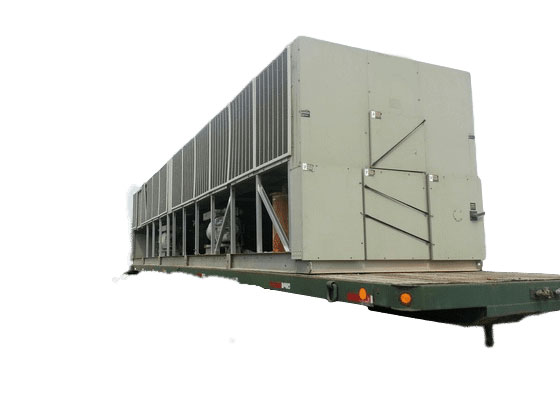 For Centre College students walking by the Alpha Mechanical Service installation on campus, the engineering feat taking place was worth stopping for a look.
Crane was lowering an 8,600-pound MagLev water-cooled chiller into a hole — one that didn't seem, at first glance, large enough to accommodate it.  But the Alpha crew — Justin Butler, Scott Crosby, Joe Gross, and Nathan Kintner — put the 140-ton chiller in place in three hours.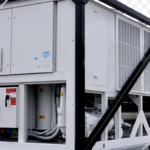 Centre's maintenance supervisor, Mark Anderson, said the new machine would save the College at least $20,000 a year – that's the amount he said was being spent on maintenance for the 24-year-old machine the new Multistack replaced. He said the new chiller is 25 percent more efficient and uses no oil, a big plus.
Anderson said the school's relationship with Alpha is a strong one because, he said, Alpha personnel has always been true to their word – at least during the 17 years he's been on the job.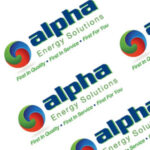 Alpha Mechanical installed a rental chiller for the center job to keep the building cool while the new machine was on order. The MagLev machine, manufactured by Multistack, operates with maximum energy efficiency and will save Centre energy dollars for many years. It is the first MagLev chiller of its kind to be installed in Kentucky.
After the installation, Alpha's crew set the new machine up for operation. It was all in a day's work.
Alpha Energy Solutions
7200 Distribution Drive
United States (US)
Opening Hours
| | |
| --- | --- |
| Monday | Open 24 hours |
| Tuesday | Open 24 hours |
| Wednesday | Open 24 hours |
| Thursday | Open 24 hours |
| Friday | Open 24 hours |
| Saturday | Open 24 hours |
| Sunday | Open 24 hours |