Selected points of this article
hide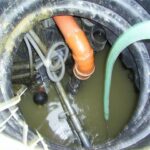 Commercial Hot Water Jetter: Clogged sewer lines can be costly for businesses. Commercial buildings are susceptible to clogs due to the numerous materials that flow through pipes regularly. Some methods of removing clogged sewer lines are more effective than others. Alpha Energy Solutions specializes in Commercial hot water jetter Louisville services for commercial and industrial buildings. Facilities must keep sewer lines clear to reduce serious backups. Clogged drains may overflow and lead to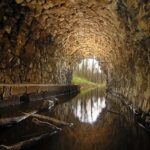 major damage and massive clean-up efforts.
There are some areas in commercial buildings that are more prone to clogged sewer lines. Service technicians handling Commercial hot water jetter Louisville cleaning tasks can quickly locate the source of serious backups. Areas to keep an eye on include kitchens, restrooms, and production areas. Any place where food is handled or materials and cleanings solutions are poured into drains may become clogged over time. Materials such as grease can harden and prevent the water flow needed to push waste out of a building. The residue may become so think that water overflows into workspaces, thereby creating safety hazards.
Commercial Hot Water Jetter Louisville
Commercial Hot water jetter Louisville cleaning services through Alpha Energy Solutions is an effective method for removing clogs from sewer lines. At the same time, other techniques that are commonly used may not remove all types of debris. The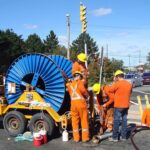 Commercial Hot water jetter cleaning method is precise. Using a powerful stream of hot water, technicians are capable of removing debris entirely. Clearing sewer lines with a hot water jetter is not only good for urgent clog removal. The equipment may also be used to perform maintenance on sewer lines as a preventative measure.
Clear sewer lines mean that water and waste can flow away from the building, resulting in less damage. End users dealing with large amounts of waste will find that the Commercial hot water jetter method is effective and fast. Learn more about how we can help with your sewer cleaning needs.
Alpha Energy Solutions
7200 Distribution Drive
United States (US)
Opening Hours
| | |
| --- | --- |
| Monday | Open 24 hours |
| Tuesday | Open 24 hours |
| Wednesday | Open 24 hours |
| Thursday | Open 24 hours |
| Friday | Open 24 hours |
| Saturday | Open 24 hours |
| Sunday | Open 24 hours |