Selected points of this article
hide
Experienced Industrial Boiler Service Technicians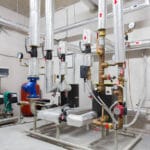 Alpha Energy Solutions is your source for Industrial boiler service. We deliver over 2,000 years of field experience combined. Moreover, we specialize in commercial buildings and industrial settings. We find no service job too small or too large for our technicians capable of handling your boiler needs with care. If you believe that your boiler may need some updating, contact Alpha Energy Solutions.
Industrial Boiler service helps maintain your heating equipment. Heating systems in commercial facilities need additional care to ensure that they perform above and beyond your expectations. It would help if you counted on your equipment to be reliable in an emergency. Service allows you to stay ahead of boiler performance issues with ongoing monitoring and seasonal updates where necessary. Industrial Boiler service also extends the life of your equipment. Moreover, proper adjustments will save you in the long term.
Signs Indicating Boiler Service is Necessary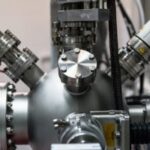 Even in commercial buildings, boilers are very reliable. A system will rarely break, and if it does, there is usually a good explanation. Depending on how complex it is, your boiler system will give indicators that Industrial boiler service is required. You can certainly keep an eye out for any performance issues such as inadequate heating, loud noises, and leaking parts. Increased energy expenses may also mark a boiler that needs service. If your boiler indicates a need for service, do not delay. Any hesitation involved in a potential repair issue can lead to greater problems. Avoid the pitfalls of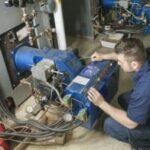 costly repairs and reduce the risk of unexpected time offline. Contact Alpha Energy Solutions for service as soon as possible.
As part of our wide selection of HVAC services available, we do also offer Preventative Maintenance Programs. The programs can be applied to boiler systems. The benefit of preventative maintenance, as it indicates, is that your systems will be constantly monitored, and you will receive status updates so that you know exactly how your equipment is performing. Predictive maintenance is a helpful service option that will keep you on top of potential problems before they arise. Contact us to learn more about service options for boiler systems.
Alpha Energy Solutions
7200 Distribution Drive
United States (US)
Opening Hours
| | |
| --- | --- |
| Monday | Open 24 hours |
| Tuesday | Open 24 hours |
| Wednesday | Open 24 hours |
| Thursday | Open 24 hours |
| Friday | Open 24 hours |
| Saturday | Open 24 hours |
| Sunday | Open 24 hours |