Selected points of this article
hide
Industrial Sewer Cleaning Specialist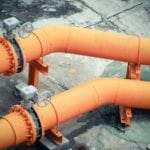 Alpha Energy Solutions is capable of providing industrial sewer cleaning across many different business sectors. Using the hot water jetter, a modern piece of equipment, we can remove dirt and debris clogging your sewer lines. Almost any type of matter can cause your sewer lines to back up. Keeping your lines clear with regular service will help to prevent major back-ups. Trust Alpha Energy Solutions to provide you with sewer cleaning services for your industrial facility.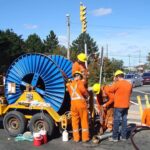 Backups demanding industrial sewer cleaning may result from objects such as sludge, dirt, brush, and grease hardening as waste is carried away from your building through sewer lines. While some situations may go undetected for quite some time, it is best to stay on top of your sewer lines and report issues with back-ups as quickly as possible. Should you experience an emergency, Alpha Energy Solutions is on call to handle your requests for service without hesitation. Rely on Alpha Energy Solutions as a reputable service provider with field experience. Consider our expertise as your source for information on sewer cleaning.
Industrial Sewer Cleaning Technology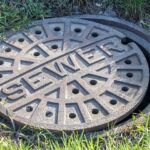 Industrial sewer cleaning should be entrusted with an expert. Technicians at Alpha Energy Solutions can inspect your lines to identify the source of clogs. Once a clog has been found, our technicians can clear out the blockage using the hot water jetter. A jetter is a powerful tool that shoots an intense stream of water through sewer lines while pushing out debris. The result is a smooth-flowing sewer line that is free from debris. The hot water jetter is preferred because the method is fast and effective.
Alpha Energy Solutions understands the unique needs of industrial businesses. We can provide custom solutions for your company. Contact us to learn more.
Alpha Energy Solutions
7200 Distribution Drive
United States (US)
Opening Hours
| | |
| --- | --- |
| Monday | Open 24 hours |
| Tuesday | Open 24 hours |
| Wednesday | Open 24 hours |
| Thursday | Open 24 hours |
| Friday | Open 24 hours |
| Saturday | Open 24 hours |
| Sunday | Open 24 hours |