Selected points of this article
hide
Industrial Sewer Cleaning Louisville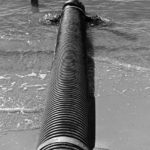 Industrial Sewer Cleaning Louisville: Industrial sewer cleaning is important to businesses because clogged drains can lead to costly repairs. Keeping drains clean promotes a healthy environment and keeps things flowing so that operations are steady. Industrial facilities are prone to clogged sewer lines because of the types of materials that are disposed of. Industrial sewer cleaning Louisville is a great solution delivered by Alpha Energy Solutions as a local service provider.
Maintaining clear sewer lines is necessary for businesses within the industrial sector because clogs can lead to costly back-flow issues. Flooding of high usage areas may also lead to major damage in areas where traffic is high. A service technician can work with you to schedule regular cleanings to promote clear sewer lines. At Alpha Energy Solutions, industrial sewer cleaning Louisville focus is much easier because we use a highly-effective method that saves you both time and money.
Industrial Sewer Cleaning Louisville Technique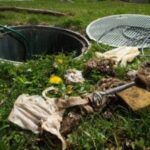 There are many different ways in which industrial sewer lines may be cleaned. Some methods are far more effective than others. Industrial facilities, however, usually require a fast response to clogs because productivity may depend greatly on the smooth flow of water through a sewer system. To keep an operation running without issue, any clogs must be addressed without delay. Industrial sewer cleaning Louisville with Alpha Energy Solutions is easier than ever before.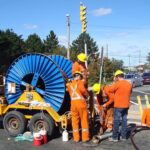 We use the hot water jetter method to remove clogs. Industrial facilities may have debris such as grease, hardened cleaning materials, and waste inside of sewer lines. As time passes, these materials build up and cause the flow of water to be interrupted. The hot water jetter forces debris through sewer lines to clear them quickly. The method of cleaning is effective and may be used for regular maintenance. The hot water jetter is appropriate for sewers, but it offers several other applications that may be beneficial for the industry, such as de-icing and de-greasing.
Learn more about our industrial sewer cleaning services; contact us.
Alpha Energy Solutions
7200 Distribution Drive
United States (US)
Opening Hours
| | |
| --- | --- |
| Monday | Open 24 hours |
| Tuesday | Open 24 hours |
| Wednesday | Open 24 hours |
| Thursday | Open 24 hours |
| Friday | Open 24 hours |
| Saturday | Open 24 hours |
| Sunday | Open 24 hours |