Selected points of this article
hide
Hot Water Jetter Louisville Service Needs
Hot Water Jetter Louisville: Clogged sewers are problematic for businesses. Debris leftover in sewer lines can cause severe blockages. Over time, blockages may cause serious flooding that requires repair. Alpha Energy Solutions is a provider of hot water jetter Louisville service for facilities in the area. Searching for a reputable service company with experience may conclude with Alpha Energy Solutions as our technicians are experts in commercial sewer cleaning. Moreover, we have experience in the field and use the latest technology.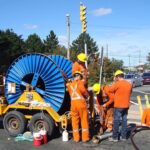 There are many ways to clear a sewer line, but they are not equally effective. Hot water jetter Louisville is a method that works. The machine is a portable piece of equipment that shoots a high-powered stream of water into sewer lines. The method effectively removes blockages without leaving any residue behind. The method produces better results than what might be achieved with methods such as using snakes and industrial cleaning materials.
Hot water jetter Louisville cleaning is useful in many different situations. Restaurants, factories, hotels, apartments, and schools are just a few of the places where sewers may end up being clogged. The hot water jetter can be used for regular maintenance to ensure that sewer lines are clear as a preventative measure. In emergencies, the machine can remove debris quickly to prevent overflows.
Hot Water Jetter Louisville Cleaning and Prevention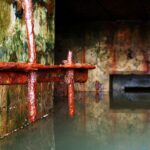 The clean-up involved in a major drain overflow can be massive. Prevention is key. Technicians are capable of not only clearing sewers efficiently but can also inspecting sewer lines as part of a service plan. It is important to address any blockages as quickly as possible because the longer they remain, the worse they will become. The method allows facilities managers to save on the expense involved with maintaining sewer lines and excessive cleanup efforts. Contact us to learn how we can help keep your sewers clean.
Alpha Energy Solutions
7200 Distribution Drive
United States (US)
Opening Hours
| | |
| --- | --- |
| Monday | Open 24 hours |
| Tuesday | Open 24 hours |
| Wednesday | Open 24 hours |
| Thursday | Open 24 hours |
| Friday | Open 24 hours |
| Saturday | Open 24 hours |
| Sunday | Open 24 hours |