Custom Louisville-Kentucky Mobile Cooling Equipment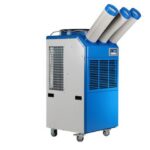 Custom Louisville-Kentucky Mobile cooling equipment meets the requirements of short-term applications. Due to the need for portable air-conditioning, Louisville, KY-based Alpha Energy Solutions provides options for commercial facilities. Moreover, mobile air systems through Alpha Energy Solutions, at their head office in Louisville, KY. are designed with application, budget, and scope of work in mind. For many companies, temporary cooling equipment is a reasonable investment. Furthermore, Louisville's Alpha Energy Solutions works with end-users and facility managers to select portable cooling equipment for commercial and industrial settings.
Where is Louisville-Kentucky mobile cooling appropriate in Louisville, KY?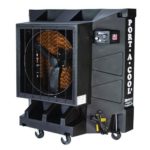 Louisville-Kentucky Mobile cooling equipment has applications in various projects. Portable temperature control systems serve many unique purposes, depending on the application and terms of use. Because there are many different mobile air units available, an industry expert can narrow down the options. There is absolutely no reason why selecting a cooling system should cause difficulty.
Alpha Energy Solutions, based in Louisville, KY is a source for Louisville-Kentucky mobile cooling equipment manufactured by top HVAC brands. Through an extensive distributor network, clients may source rental equipment on a limited basis. Furthermore, Alpha Energy Solutions is known for providing quality equipment parts and also services.
Service for Cooling Systems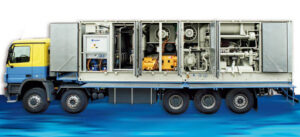 Portable cooling units demand upkeep. Alpha Energy Solutions has service technicians on-call 24/7 to reply to requests. The service technicians have a combined experience level of over 2000 years. As a top regional equipment and service provider, Alpha Energy Solutions specializes in industrial and commercial facilities.
Commercial facilities in need of supplementary cooling might consider Louisville-Kentucky mobile cooling equipment as a temporary solution. In certain cases, the main cooling units may need to be serviced, thus causing an outage. Portable air-conditioning may be necessary to maintain the right temperature for goods, products, and equipment, such as servers and electronics.
Portable Air-Conditioning Maintenance
Mobile air-conditioning units also require upkeep. Preventative maintenance programs are available to end-users. The maintenance programs for cooling can be customized. Furthermore, the programs are a good investment because they prolong the life of a unit. Over time, units can become worn out due to overuse. Minor parts may experience wear and require repair or replacement. Additionally, preventative maintenance anticipates the potential for issues and addresses them without delay.
Mobile Air Resources-commercial & industrial
Commercial and industrial facilities may turn to Alpha Energy Solutions as a resource for all aspects of heating and cooling. Temperature control is a key part of any facility, and reliable service is necessary. Subsequently, rental units are a cost-friendly way to obtain air on-demand. Portable cooling units are easy to deploy and convenient to operate. Mobile air units are appropriate for a wide range of applications across many industries.
Furthermore, Alpha Energy Solutions sources parts to fill urgent needs and maintenance requirements for mobile air units. For quality equipment, a wide selection, and expert service, commercial and industrial centers can trust Alpha Energy Solutions, an expert provider for HVAC.
Interested inconvenient cooling solutions? Contact Alpha Energy Solutions for Louisville-Kentucky mobile cooling equipment needs.
Address: 7200 Distribution Dr, Louisville, KY 40258
Alpha Energy Solutions
7200 Distribution Drive
United States (US)
Opening Hours
| | |
| --- | --- |
| Monday | Open 24 hours |
| Tuesday | Open 24 hours |
| Wednesday | Open 24 hours |
| Thursday | Open 24 hours |
| Friday | Open 24 hours |
| Saturday | Open 24 hours |
| Sunday | Open 24 hours |