Selected points of this article
hide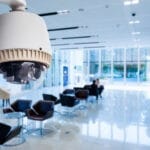 Industrial & Commercial Visitor Management: Protecting assets and data, both private and commercial, is a serious concern for individuals and businesses. Industrial & commercial visitor management is a top priority for companies, both large and small. Furthermore, the real threat of security threats has become an unfortunate truth for several business sectors. However, businesses do not have to succumb to the vulnerabilities of criminal activity. Furthermore, proper security measures help mitigate the risk of attack. 
Alpha Energy Solutions is a security equipment and service provider. Moreover, industrial & commercial visitor management solutions are among the selection of capabilities offered to commercial and industrial clients. Modern security applications can limit or prevent unwanted access to facilities. With growing threats emerging in illegal access online, security is a valid concern for businesses that must be tackled consistently. 
Businesses are not only responsible for protecting people from threats but data as well. Furthermore, industrial & commercial visitor management is a front-line defense for organizations. Modern facilities demand a fortified barrier from criminal activities. Alpha Energy Solutions can provide businesses with effective applications with access to cutting-edge equipment from the industry's leading brands. 
Industrial & Commercial Visitor Management Controls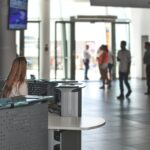 There is no reason why individuals or entire companies should fall victim to entirely preventable circumstances. For companies, it is comforting to know that a business can be protected through industrial & commercial visitor management controls.
Log sheets and sign-in forms are not adequate. Older security measures often fail to meet the demands of evolving threats and, most importantly, technology. Continuing to operate using antiquated security methods only places companies at a greater risk for attack. 
Ultimately, Industrial & commercial Visitor Management is about meeting the needs of the business by maintaining a safer environment. Managing the people who enter a facility helps companies to track their whereabouts. The measure of controlling entry and access is just as much about gathering information as it is about tracking people. Using a combination of centralized tools makes the process of industrial & commercial Visitor Management seamless. As a result, companies can operate on their own accord when dealing with a visitor past the point of entry and upon exit. 
Modern Security Applications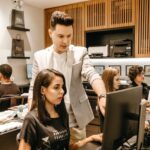 Digital logs, computerized access points, photo recognition, biometrics scanning, digital signatures, encrypted badges, and electronic fobs are examples of current visitor tools. The tools are important to companies because they contribute to efficient operations. In fact, there are many benefits to transitioning from traditional tracking methods to advanced applications. 
Through integrated systems, security tools work together from a central location to gather data, provide monitoring, and report on potential risks. Integrated security systems are efficient for end-users. Companies prefer using advanced systems for ease of use. Even though systems integration is largely automated, the human aspect is not entirely removed. In fact, security personnel can use integrated systems to maximize their own performance. The information gathered from advanced systems can provide valuable insights. Moreover, modern security tools provide faster response times and smoother communication. 
Contact Alpha Energy Solutions to ask about a selection of industrial & commercial Visitor Management controls
Alpha Energy Solutions
7200 Distribution Drive
United States (US)
Opening Hours
| | |
| --- | --- |
| Monday | Open 24 hours |
| Tuesday | Open 24 hours |
| Wednesday | Open 24 hours |
| Thursday | Open 24 hours |
| Friday | Open 24 hours |
| Saturday | Open 24 hours |
| Sunday | Open 24 hours |