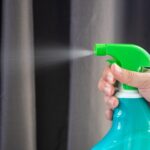 Industrial & Commercial Covid-19 Sanitizer Solution: Industrial and commercial buildings mobilize heating and cooling devices to maintain comfortable temperatures. Furthermore, temperature controls are utilized to allow temperature control for a plethora of production techniques—another HVAC objective to generate clean air. Our industrial & commercial Covid-19 sanitizer solution may be worth considering. Due to immediate concerns about the spread of illness in commercial facilities, managers seek industrial & commercial Covid-19 sanitizer options to stop the spread of viruses.
Industrial & Commercial Covid-19 Sanitizer Options
Our industrial & commercial Covid-19 sanitizer solution includes a process called needlepoint Bipolar ionization. The bipolar ionization method is sophisticated, requiring the removal of a hydrogen bond from an atom to produce ions. We use the process to clean the air that is distributed throughout HVAC units.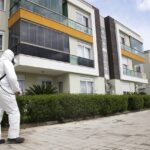 The ionization tool is unassuming and easy to install. Furthermore, specialists have found that the method effectively inactivates precarious pathogens such as viruses, mold, and bacteria. 
Commercial HVAC units are more efficient with needlepoint Bipolar ionization. As an industrial & commercial Covid-19 sanitizer option, facilities can be cleaned to a clinical standard.  The main point here is that purified air is safe air.
Our service specialists in Louisville KY add our special air purification device to your HVAC unit as a precaution. The device is capable of controlling the flow of external air.  Outside air exposes indoor air to destructive microorganisms. Moreover, exposure to outdoor air further inhibits climate control indoors. Global Plasma Solutions removes moisture, mold, mildew, and foul smells.
Eliminating Harmful Microbes
Mold growth in commercial compounds is a health threat. The mold distributed throughout a ventilation system might lead to devastating health implications that can make occupants sick. Prolonged exposure can lead to worrisome ramifications for vital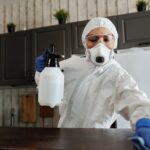 organs such as the lungs and skin. 
Needlepoint bipolar ionization deals with mold by controlling the growth at the root of the problem. In addition to triggering physical ailments for occupants, mold may also cause property damage if not treated quickly. An adequate ventilation system equipped with the proper instruments will reduce mold and mildew growth and the odors that are related to the microbes.
There is a rising fear about vulnerability to airborne viruses as new strains emerge. As a result, facilities are hoping that an industrial & commercial Covid-19 sanitizer will provide some infection control. The reality is that people work in close quarters within commercial buildings. Outbreaks are likely to occur without sufficient disinfection practices in place.
Combating Viral Spread in Facilities
The difficulty with viral epidemics within a facility is that there are health implications and monetary considerations. When large numbers of employees become sick simultaneously, a company cannot work to full capacity.  The latest media headlines have underlined the influence of considerable viral outbreaks in commercial organizations. Industrial plants, warehouses, and commercial offices have experienced shutdowns followed by vigorous decontamination efforts.
Experts have discovered that needlepoint Bipolar ionization is not only a superb way to control disease control but is also useful in bolstering efficiency. The efficient performance of a cooling and heating unit means greater cost reductions for end-users. Due to the reality that clean air is a key concern for businesses today, we're capable of meeting the needs for high-quality solutions.        
Contact us to inquire about Industrial & Commercial Covid-19 Sanitizer for HVAC units.  We are based at 7200 Distribution Dr, Louisville, KY 40258
Alpha Energy Solutions
7200 Distribution Drive
United States (US)
Opening Hours
| | |
| --- | --- |
| Monday | Open 24 hours |
| Tuesday | Open 24 hours |
| Wednesday | Open 24 hours |
| Thursday | Open 24 hours |
| Friday | Open 24 hours |
| Saturday | Open 24 hours |
| Sunday | Open 24 hours |