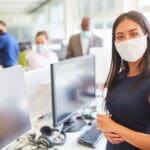 Louisville KY Coronavirus Sanitizer: Commercial businesses run HVAC equipment to supply temperatures ideal for comfort.  , Heating and cooling units, nevertheless, may also be utilized for disease control.  As a Louisville KY  coronavirus sanitizer alternative, an HVAC unit may block the spread of viruses.  Our service specialists are effective at supplying Louisville KY coronavirus sanitizer to support industrial HVAC systems.
Additionally, cooling and heating units do a lot more than offering comfortable air.  The simple fact is that a breathable atmosphere inside commercial and industrial facilities is a fundamental part of keeping a wholesome facility. 
Repeated exposure to infectious diseases may result in serious issues such as loss of productivity and resources. Companies are responsible for maintaining healthy establishments as guided by occupational standards. Employees and customers alike must conduct business in facilities where the air is safe and breathable. Our Louisville KY coronavirus sanitizer alternative is composed of needlepoint rectal ionization.  
Companies need a cost-effective way to manage infection control. Since bipolar ionization can be added to existing HVAC units,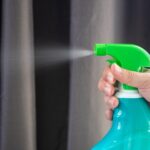 it is an economical option for businesses. Facilities that may need to conserve resources will also discover that the method saves energy. Choosing to implement bipolar ionization is not simply good practice; it does also provide numerous benefits for facilities.
Bipolar ionization relies on removing airborne pollutants and surface germs. Ionization for a Louisville KY coronavirus sanitizer treatment is successful. The overriding difficulty with germs is how they might be airborne or live on surfaces. Additionally, ionization plays a part in effective HVAC functioning.  Incidentally, research proves that bipolar ionization reduces the financial obligations associated with HVAC units. Clients realize that our cutting-edge procedure as a Louisville KY coronavirus sanitizer is really a technological innovation that delivers quantifiable results from common viruses.  
What's more, the technology provides several other benefits for end-users.   When the outside atmosphere is discharged into a facility, HVAC units are in danger of developing mold.  The rise of mold is directly linked to irregular temperatures. Excessive mold spores may result in foul scents, property damage, and illness.  What's more, regular exposure to mold might trigger allergies.  Our HVAC sanitizer services are excellent at reducing dangerous pathogens like bacteria and viruses.  Airborne viruses can disperse through HVAC units that may result in undesirable consequences amongst building occupants.  
Needlepoint Bipolar Ionization in Building Air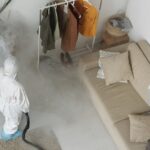 Needlepoint bipolar ionization offers a potential solution for preventing vulnerability to dangerous pathogens. In big industrial plants and production centers, viral outbreaks aren't uncommon. What's more, the expense to take care of widespread illness is significant.  
Facility managers and company owners use proactive techniques like bipolar ionization. Because of this, the step isn't just preventative in nature, but likewise an improvement for existing HVAC models. The willingness to gain clean air hasn't been more obvious.  In fact, our support choices are excellent for industrial disinfection.  In comparison to other air purification procedures, needlepoint Bipolar ionization is efficient and cost-effective generally. 
Contact us to inquire about our Louisville KY Coronavirus Sanitizer options for HVAC.

Alpha Energy Solutions
7200 Distribution Drive
United States (US)
Opening Hours
| | |
| --- | --- |
| Monday | Open 24 hours |
| Tuesday | Open 24 hours |
| Wednesday | Open 24 hours |
| Thursday | Open 24 hours |
| Friday | Open 24 hours |
| Saturday | Open 24 hours |
| Sunday | Open 24 hours |