Selected points of this article
hide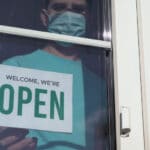 Identifying an effective Kentucky coronavirus sanitizer is a prevailing issue for companies in the midst of the COVID-19 pandemic. The coronavirus has changed the way people are doing business on an international scale. Companies are redefining their path to cleaner facilities in the wake of the latest challenge.  The service experts Alpha Energy Solutions respond to the need for decontamination with a solution that is likely to remove common viruses. In reality, businesses are already undertaking cleaning activities, but facilities require more.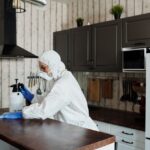 Kentucky Coronavirus sanitizer methods are not uncommon for facilities today.  Managers have access to commercial-grade cleaning products through distributors.  Disinfecting workspaces, nonetheless, generally requires stronger solutions when considering the widespread effects of COVID-19. Additionally, with regards to cleaning & disinfecting surfaces, several people aren't that thorough. As a result of the fact that people don't usually follow the appropriate procedures, cleaning is often insufficient.
Our cleansing strategy is much more successful and requires a shorter time to achieve ideal results. In truth, buildings that aren't sanitized properly can't be regarded as Clinically Clean®. Kentucky Coronavirus sanitizer treatments ought to eliminate all traces of the pathogen within the environment and on surfaces. Researchers, however, can only offer suggestions based on the research up to date. The CDC recommends guidelines for commercial cleaning. 
SanitizeIT Cleaning Solutions
Our service specialists use a decontamination strategy referred to as SanitizeIT. As an outcome, we're able to help our clients achieve a building that is free from viruses. As companies think about the future, Kentucky coronavirus sanitizer solutions will surely carry on and evolve. The simple fact of the issue is that companies need applications that will act quickly and provide measurable results. The SanitizeIT kills viruses like the flu and pathogens, including listeria and E.coli. In reality, our checklist of kills includes well over forty different kinds of undesirable microorganisms. Some other techniques don't deliver the same kill rate.
Future Commercial Needs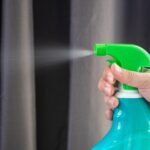 Moving ahead, a Kentucky coronavirus sanitizer is going to be an important stage for most facilities. The virus spreads rapidly, and there's no cure. SanitizeIT happens to be good at killing viruses that land on surfaces and germs that are airborne. Problems like the flu, strep, and staph are typical in facilities where large groups of individuals interact often. Our product can attack the above-mentioned pathogens and kill them immediately.
Benefits of Sanitizer service besides being easy to address, our sanitizer program is safe for offices. We can spray the system on a broad range of surfaces to incorporate fabrics, plastics, metals, and metal surfaces. Ultimately, the formulation is NSF certified, meaning that it may be used around meal areas without causing contamination.
Obviously, facilities should always keep clean standards and stick to the suggestions as delivered throughout the CDC. Still, companies can implement additional techniques to minimize the spread of viruses, both effective and affordable.
 Furthermore, since the global pandemic's effects are expected to be lengthy, it might be well worth thinking about preventive measures applied over the long haul.
Do you wish to achieve a Clinically Clean® facility?
To find out how we can help, Contact us
Alpha Energy Solutions
7200 Distribution Drive
United States (US)
Opening Hours
| | |
| --- | --- |
| Monday | Open 24 hours |
| Tuesday | Open 24 hours |
| Wednesday | Open 24 hours |
| Thursday | Open 24 hours |
| Friday | Open 24 hours |
| Saturday | Open 24 hours |
| Sunday | Open 24 hours |