Selected points of this article
hide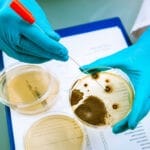 Commercial companies operate HVAC systems to deliver temperatures that are ideal for comfort.  As a Commercial coronavirus sanitizer alternative, an HVAC unit may block the spread of viruses.  Our service specialists effectively provide coronavirus disinfectants to support industrial HVAC systems.   Furthermore, cooling and heating devices offer much more than just pleasant air.  The simple fact is that a breathable atmosphere in commercial and industrial facilities is a fundamental component of maintaining a healthy plant. 
Repeated infectious diseases can lead to serious problems such as loss of productivity and resources. Companies are responsible for maintaining healthy operations by professional standards. Employees and customers must be able to do business in facilities where the air is safe and breathable.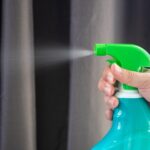 Our Commercial coronavirus sanitizer alternative consists of needlepoint Bipolar ionization.  Read on to learn more about the method used to deliver clean air through heating, heating, and cooling systems. 
Bipolar ionization is based on the removal of air pollutants and surface germs.  Ionization for a Commercial coronavirus sanitizer treatment is successful. The overriding difficulty with germs is how they might be airborne or live on surfaces.  Bipolar ionization can kill viruses that are spread by droplets as well as bacteria. Additionally, ionization plays a part in effective HVAC functioning.  Incidentally, research proves that bipolar ionization reduces the financial obligations associated with HVAC units. Customers recognize that our state-of-the-art Commercial coronavirus sanitizer for air units is truly a technological innovation that delivers quantifiable results from common viruses.  
Sanitizer for Heating and Cooling Units
Also, the technology offers several other benefits for end-users.   If the outside atmosphere is disposed of in a plant, there is a risk that mold will form.  The increase in mold fungi is directly linked to irregular temperatures. Excessive mold spores may result in foul scents, property damage, and illness.  What's more, regular exposure to mold might trigger allergies.  Our Commercial coronavirus sanitizer for air units is excellent at reducing dangerous pathogens like bacteria and viruses.  Airborne viruses can spread through air-conditioning systems, leading to undesirable consequences for the house's occupants.  
Cleaner Building Air
The technology offers a potential solution to avoid susceptibility to dangerous pathogens. In big industrial plants and production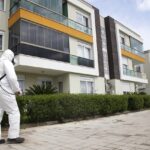 centers, viral outbreaks aren't uncommon.  The problem is that when a significant number of people fall ill in a facility, a company could be hit by productivity losses.  What's more, the expense to take care of widespread illness is significant.  
Facility managers and company owners use proactive techniques such as bipolar ionization. Because of this, the step isn't just preventative, but likewise an improvement for existing HVAC models. The willingness to provide clean air has not been more evident.  Our support choices are excellent for industrial disinfection.  Compared to other Commercial coronavirus sanitizer methods, needlepoint Bipolar ionization is generally efficient and cost-effective. 
Contact us to find out about our industrial disinfectant options for HVAC. 
Alpha Energy Solutions
7200 Distribution Drive
United States (US)
Opening Hours
| | |
| --- | --- |
| Monday | Open 24 hours |
| Tuesday | Open 24 hours |
| Wednesday | Open 24 hours |
| Thursday | Open 24 hours |
| Friday | Open 24 hours |
| Saturday | Open 24 hours |
| Sunday | Open 24 hours |