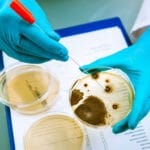 Commercial & Industrial Coronavirus Sanitizer Service: Commercial & Industrial buildings should include adequate cleaning procedures to avoid infectious outbreaks. Alpha Energy Solutions service technicians are on call 7 days a week to respond to support requests for chiller repair solutions for cooling equipment. Facilities these days must consider Commercial & Industrial coronavirus sanitizer services as a possible treatment. Poor cleaning in commercial buildings may lead to a viral outbreak. Sanitized facilities encourage a healthy environment for patrons. Commercial & Industrial Coronavirus sanitizer is a helpful choice for buildings of all sizes. 
Commercial facility managers generally rely on cleaning products that work well but aren't always thorough. Cleaning materials that consumers can purchase daily do not always meet the specialized needs of industrial plants. Commercial and industrial facilities need strong substances that are suitable for the environment.
In effect, cleaning solutions may worsen situations by behaving in a caustic manner. Furthermore, products with high chemical concentrations are quite harmful to humans. Commercial needs are distinct and may be far too incredible for basic cleaning solutions. Commercial & Industrial Coronavirus sanitizer service, however, is an ideal option that is safe and effective for facilities.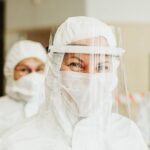 Daily, academic buildings, medical centers, jails, and nursing facilities deliver disinfection operations. The risk of exposure to infection rises when people meet in large groups. Airborne viruses are killed off by Commercial & Industrial coronavirus sanitizer. Additionally, the treatments can also kill common microorganisms that live on surfaces. With merely a thin layer of spray from a backpack-mounted dispenser, service technicians can offer fast delivery. 
The disinfectant solutions that we provide are safe to apply on furniture, fabric, and carpets.  Thinking about the modern pandemic's impact due to COVID-19, choosing effective solutions is of premier importance for facilities. 
Commercial Sanitizer that is Safe to Use
SanitizeIT is a unique alternative to harsh cleaning materials that may emit fumes. Our sanitizing treatment does not pose a threat to end-users. Very few end-users have reported issues with foul odors. In most circumstances, the smell evades quickly after an application, unlike harsh cleaning compounds like ammonia.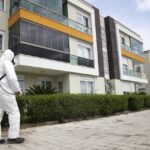 SanitizeIT disinfectant for commercial and industrial buildings is a viable solution. Buildings need healthy environments to conduct operations. Numerous leaders are taking a greater role in reducing infection in facilities. The reality is that there is a stride to better the lives of employees and provide safe spaces for patrons. Healthier facilities are directly related to increased productivity and profitability. In the move to find remedies for coronavirus, airborne and surface disinfectants may be an ideal solution. At this rate, SanitizeIT, as a Commercial & Industrial coronavirus sanitizer, might be effective in achieving better standards. 
Although research surrounding COVID-19 is still in progress, companies can discover some relief from the pandemic's ill effects by being prepared. 
Learn more about how we can help your buildings meet clinical guidelines with Commercial & Industrial disinfecting.
Alpha Energy Solutions
7200 Distribution Drive
United States (US)
Opening Hours
| | |
| --- | --- |
| Monday | Open 24 hours |
| Tuesday | Open 24 hours |
| Wednesday | Open 24 hours |
| Thursday | Open 24 hours |
| Friday | Open 24 hours |
| Saturday | Open 24 hours |
| Sunday | Open 24 hours |