Selected points of this article
hide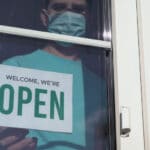 An industrial coronavirus sanitizer is a useful option for facilities large and small. Commercial facilities should incorporate appropriate cleaning techniques to avoid disease outbreaks. Sufficient cleaning is a necessity in facilities where people interact. Viruses combined with bacteria bring about specific health consequences and, even more important, minimal air quality.
Businesses nowadays consider Industrial coronavirus sanitizer service as an effective therapy. Inadequate cleaning in commercial buildings can result in a severe outbreak. Additionally, buildings that are not sanitized may contribute to earnings loss. Scientifically Clean® facilities promote a healthier environment for all those who enter an establishment. 
Business facility managers typically depend on cleaning products that function well but aren't necessarily guaranteed. Cleaning substances that can be purchased by everyday consumers don't always equal the strict needs of industrial facilities. Commercial and industrial buildings call for potent chemical substances fit for the environment. Overall cleaning solutions may worsen situations by delivering caustic substances in addition to poisonous products. Commercial needs may similarly be far too intense for minimalist solutions. Industrial coronavirus sanitizer service, nonetheless, is a good choice that is both safe and effective for facilities.
Cleaner Facilities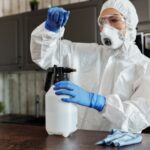 Schools, offices, medical facilities, prisons, and nursing homes perform disinfection regularly. Anywhere individuals congregate in mass multiplies the chance for harmful germs to escape, locate a host, and infect others. Airborne viruses are effectively disabled by Industrial coronavirus sanitizer, along with similar microorganisms that also thrive on surfaces. Our service specialists can provide a fast response with a thin layer of spray from a mounted backpack.
The disinfecting solution that we use is safe to apply to office furniture, fabric, and carpets. Considering the impact of the current coronavirus pandemic on companies, finding possible solutions for disinfection is at the top of many organizations' lists.
Safer Disinfection-SanitizeIT
As an alternative to harsh cleansers that may leave behind harmful fumes, our sanitizing spray does not pose a health threat to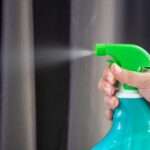 end-users. In truth, just a small portion of end-users have mentioned a light fragrance of "pool smell" in the aftermath of treatment. In most situations, the fragrance dissipates rapidly, unlike harsh cleansers that frequently include ammonia and bleach.
SanitizeIT disinfection for commercial facilities is an ideal solution. Facilities clearly have a responsibility to make sure that locations are secure enough to conduct business. Many decision-makers want to take a greater h  role in stopping the spread of viruses inside the facilities they own or direct. It is no secret that there is a move to better workers' lives while promoting successful operations and, above all, profitability and growth.
Part of the task in finding ways to combat the coronavirus might include evaluating prospective airborne and surface decontamination applications. For now, SanitizeIT, as an Industrial coronavirus sanitizer, can help get your facility at least clinically clean.
Interested in learning how to sanitize your office or industrial complex? Explore our service options for commercial facilities.
Please inquire about our commercial disinfection services, contact us.
Alpha Energy Solutions
7200 Distribution Drive
United States (US)
Opening Hours
| | |
| --- | --- |
| Monday | Open 24 hours |
| Tuesday | Open 24 hours |
| Wednesday | Open 24 hours |
| Thursday | Open 24 hours |
| Friday | Open 24 hours |
| Saturday | Open 24 hours |
| Sunday | Open 24 hours |