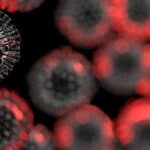 Commercial Coronavirus Sanitizer: In order to provide temperatures suitable for comfort, commercial industries run HVAC equipment. However, heating and cooling units may be used for infection control as well. As a commercial coronavirus sanitizer option, an HVAC unit can stop the spread of some viruses.  Our service specialists are capable of providing commercial coronavirus sanitizer as a service for commercial HVAC systems.  Furthermore, heating and cooling units do far more than provide comfortable air.  In reality, HVAC units play a significant role in maintaining pure air. The fact is that breathable air inside commercial and industrial centers is essential in maintaining a healthy environment. 
Our commercial coronavirus sanitizer option consists of needlepoint Bipolar ionization. But, what is needlepoint Bipolar ionization? Read on to learn more about the technique used to provide cleaner air through heating, cooling, and ventilation systems. 
Bipolar ionization is centered on eliminating airborne pollutants and surface microorganisms. Through bipolar ionization, germs are neutralized when a hydrogen bond is removed from an atom. As a result of the preceding activity, free radicals are released to then neutralize germs. Ionization eradicates volatile organic elements, viruses, germs, and mold. Ionization is a commercial coronavirus sanitizer option that is effective.
The predominant difficulty with viruses is the fact that they may be airborne or reside on surfaces. Surface transmission happens when an unintended victim makes contact with a tainted surface and subsequently becomes infected. 
Data proposes that as a commercial coronavirus sanitizer, needlepoint Bipolar ionization successfully improves the quality of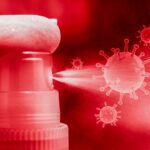 the air. Moreover, ionization plays a role in efficient HVAC functioning. Incidentally, research shows that bipolar ionization reduces the liabilities linked to HVAC units.
Realize that our cutting-edge procedure is a technological innovation that delivers measurable results against common viruses. Furthermore, technology offers many other advantages for end-users. Firstly, the device restricts the flow of outside air. The growth of mold is directly related to uneven temperatures. 
Excessive mold overgrowth can lead to foul odors, property damage, and physical ailments. Furthermore, frequent exposure to mold may result in allergies. In the worst-case scenario, mold may contribute to unwanted respiratory illnesses.  
Eliminating Pathogens in Commercial Buildings
Our HVAC sanitizer service is great at minimizing dangerous pathogens, such as viruses and bacteria. Airborne viruses can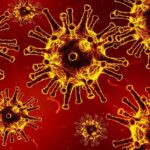 spread through HVAC units, which can lead to undesirable effects amongst facility occupants. The technology provides a possible solution for averting exposure to harmful pathogens. 
In large industrial plants and manufacturing facilities, viral outbreaks are not uncommon. Furthermore, the cost to deal with widespread illness is substantial. Facility managers and business owners may look to proactive methods such as bipolar ionization.  As a result, the measure is preventative in nature and an enhancement for existing models. 
The readiness to achieve clean air has never been more evident. In reality, our service options are ideal for industrial disinfection. Our expert HVAC technicians can add needlepoint Bipolar ionization to current HVAC devices. Compared to other popular air purification methods, needlepoint Bipolar ionization is cost-effective and efficient in most cases. 
Contact us to ask about our commercial sanitizer solutions for HVAC.
Alpha Energy Solutions
7200 Distribution Drive
United States (US)
Opening Hours
| | |
| --- | --- |
| Monday | Open 24 hours |
| Tuesday | Open 24 hours |
| Wednesday | Open 24 hours |
| Thursday | Open 24 hours |
| Friday | Open 24 hours |
| Saturday | Open 24 hours |
| Sunday | Open 24 hours |