Selected points of this article
hide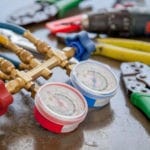 Finding quality Commercial HVAC Parts is easier with Alpha Energy Solutions. You can avoid the hassle and rely on a reputable source for the best parts in the industry. We can offer a wide selection of products through a great distributor network. Regardless of when your need for parts arises, Alpha Energy Solutions is available to meet your demands year-round. Predicting when you need parts is not always possible, but you can certainly be prepared with a consistent provider to source your equipment.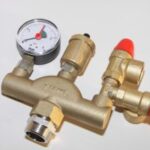 Commercial HVAC parts are important for the ongoing maintenance of heating and cooling equipment. Unfortunately, HVAC systems are not pieces of equipment that you can set and forget. The equipment requires constant monitoring, especially in large facilities. Buildings of various sizes have different energy demands. Performance requirements vary, and energy usage is not the same from one piece of equipment to the next. If you are tasked with managing climate systems, working with an experienced technician such as our service providers at Alpha Energy Solutions, your job will be so much easier.
Maintaining your heating and cooling systems is necessary for several reasons. The systems provide comfort throughout the year. Seasonal changes may cause such demands to change, thus requiring Commercial HVAC parts to make necessary adjustments.
Commercial HVAC Parts Solutions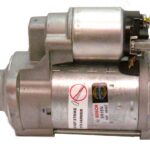 As an experienced service and parts provider, we can access a vast selection of HVAC equipment, including parts. With over 2,000 years of combined field experience, we understand the unique demands of commercial buildings and climate control. Eliminate the guesswork involved in selecting the right parts for your units. Rely on your technician from Alpha Energy Solutions to not only assess your issue but address your situation with relevant parts.
Whether you require parts for an urgent need or maintenance requirements, having access to parts is helpful. Contact us to learn more about Commercial HVAC parts from Alpha Energy Solutions.
Alpha Energy Solutions
7200 Distribution Drive
United States (US)
Opening Hours
| | |
| --- | --- |
| Monday | Open 24 hours |
| Tuesday | Open 24 hours |
| Wednesday | Open 24 hours |
| Thursday | Open 24 hours |
| Friday | Open 24 hours |
| Saturday | Open 24 hours |
| Sunday | Open 24 hours |