Louisville-Kentucky Chiller Rentals Commercial and Industrial Solutions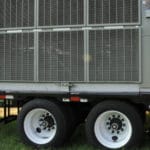 Louisville-Kentucky Chiller rentals are great for commercial and industrial applications. They can also be used for a variety of projects. Most often, rental equipment is used for short-term work sites or projects that do not require any long-term setup. It would help if you always used great care when shopping around for a chiller because they are complex heavy machines; therefore, the fine details make a difference.
Depending on your budget, there are many chillers available that will accommodate your needs. Finding the right one will take some legwork, but Alpha Energy Solutions can guide you along in the process. In fact, our technicians are experienced with HVAC equipment, including Louisville-Kentucky chiller rentals. We are familiar with all of the major brand names in the industry. Trust your equipment needs to Alpha Energy Solutions as our technicians have over 2,000 years of experience in the field combined.
If you are in the market for a chiller, look no further than Alpha Energy Solutions. Check out the list of tips below that will help you get started on your search for Louisville-Kentucky chiller rentals.
Determine the Nomenclature of Louisville-Kentucky Chiller Rentals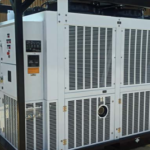 There are several different types of chillers available on the market. Two types that are widely used are air-cooled chillers and water-cooled chillers. While the two chillers perform the same role of producing cooling effects, the process and transfer of energy are not the same. One of the first steps in choosing a chiller is identifying exactly what you will be using it for and how you hope it will perform.
Consider where your chiller will be placed and if there is adequate space available to accommodate the machine. In addition to the placement of Louisville-Kentucky chiller rentals, you should also consider what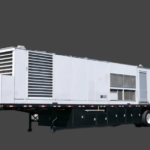 connections are currently available and if adjustments may need to be made so that the machine can be hooked up upon installation.
Finally, consider any maintenance requirements that you may have for your machines. Alpha Energy Solutions can support your chiller's delivery and installation with Preventative Maintenance Programs, which can be customized to your specifications. Contact Alpha Energy Solutions to learn more about the Preventative Maintenance Programs.
Alpha Energy Solutions
7200 Distribution Drive
United States (US)
Opening Hours
| | |
| --- | --- |
| Monday | Open 24 hours |
| Tuesday | Open 24 hours |
| Wednesday | Open 24 hours |
| Thursday | Open 24 hours |
| Friday | Open 24 hours |
| Saturday | Open 24 hours |
| Sunday | Open 24 hours |