Selected points of this article
hide
Commercial Spray Service Treatments for Buildings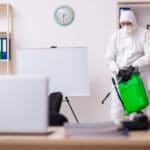 Companies today are considering commercial spray service as a way to circumvent germs safely. We happen to have a very efficient disinfecting method called SanitizeIT, one of the top commercial spray service treatments. The product leaves industrial facilities Clinically Clean®.
Killing viruses and preventing their subsequent spread requires a multi-disciplinary technique. SanitizeIT allows us to attack viruses in the air as well as on the surface. Furthermore, many special indoor air features are crucial to address viruses using advanced technology.  For starters, our commercial spray service applies to HVAC units. We can spray all of the major components of an air system to kill harmful pathogens. Finally, air systems are definitely about control, and that is precisely what our sanitizing capabilities enable business managers to do. Businesses can use HVAC units to help regulate external air and, consequently, reduce materials along the mold and bacteria growth lines.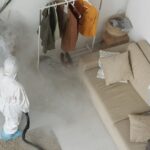 More illness contributes to more time missed from work and less productivity for companies. Air quality must be among the most effective to ensure that people don't become ill or experience hypersensitivity to allergens. Hundreds upon thousands of dollars may be lost due to exposure to unhealthy air. Moreover, ongoing contact with harmful environments may have long-term health ramifications.
Conditions such as asthma and COPD may also make people more vulnerable to environmental triggers around them. Valuable resources and time are lost with repeated medical visits, urgent care visits, and pricey prescriptions. Commercial spray service can reduce the effects of allergens and other organisms that trigger immune responses.
Commercial Spray Process-Disinfection
Establishing commercial spray service treatments with Alpha Energy Solutions isn't challenging. Our service professionals can analyze your facility and prime it for any SanitizeIT service. Our commercial clients do not have to endure a great deal of trouble in planning for service. In reality, you can steer us to areas of concern, and we can include them in the spray treatment.
Keep in mind that the dimensions of the treatment location will, in fact, determine the precise length of time that it will take to complete a treatment session.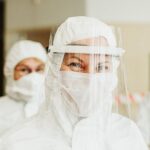 Furthermore, we recognize that business owners and managers are more often worried about cleaning products' safety. In simple fact, SanitizeIT is NSF certified. The formulation, nonetheless, is powerful enough to remove numerous viruses for optimal cleanliness.
Facilities can't afford to factor in appropriate cleaning services. Neglecting proper cleansing is very easy due to busy days but not really worth the severe implications. Deciding to be active in providing an environment that is devoid of viruses, bacteria, mildew, and mold is easy and requires minimal effort on behalf of end-users. Our services are tailored to meet the needs of commercial and industrial businesses.
Contact us today for additional details on our professional disinfecting services.
Alpha Energy Solutions
7200 Distribution Drive
United States (US)
Opening Hours
| | |
| --- | --- |
| Monday | Open 24 hours |
| Tuesday | Open 24 hours |
| Wednesday | Open 24 hours |
| Thursday | Open 24 hours |
| Friday | Open 24 hours |
| Saturday | Open 24 hours |
| Sunday | Open 24 hours |