Commercial Spray to Kill Germs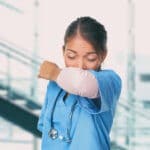 Considering the pandemic sweeping the globe, companies are more interested than ever before in commercial spray service to kill germs. Before COVID-19, many businesses avoided viral infections by practicing the recommended procedures for disease control. Although the coronavirus's impact has been swift, the unprecedented event has sparked new conversations about infection control in commercial buildings. Naturally, everyone should practice good hygiene, but not everyone does. As a result, commercial facilities are vulnerable to widespread infections as well as outbreaks.  
Alpha Energy Solutions specializes in commercial spray service for business facilities.  We use an incredibly efficient technique called SanitizeIT that truly leaves buildings Clinically Clean®. SanitizeIT is a thorough procedure of disinfecting that kills viruses. Along with killing viruses such as the flu, H1N1, hepatitis A, C, and B, the decontamination equipment also eliminates bacteria and mold. In fact, SanitizeIT offers a kill list with over 40 different viruses. 
Commercial Spray Service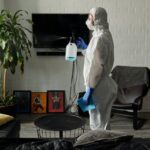 Implementing a commercial spray service with Alpha Energy Solutions is not challenging. Our service specialists can assess your facility and prepare it for the SanitizeIT treatment.  Alpha Energy Solutions' clients tell us where they require treatment, and we get to work. The SanitizeIT equipment can spray an area of over 2,000 square feet within half of an hour.  Please keep in mind that depending on how large or small your facility is, the amount of time it takes to complete a job will vary. Your service technician can prepare a cost estimate based on the service area. If you agree to the terms, the specialist will begin your treatment. 
Health Concerns in Commercial Facilities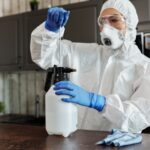 Facility managers do have concerns about harsh chemicals being used in buildings. SanitizeIT is a user-friendly treatment that is safe for humans and pets. The formula does not damage materials, or surfaces, or have harsh odors. In fact, SanitizeIT is EPA-registered and NSF-certified. The solution is non-caustic and non-corrosive, according to research. 
SanitizeIT is an ideal solution for companies that need spot treatments as well as routine service. Our technicians are on-call 24-7 to handle service requests.
Did you know that SanitizeIT can be applied to HVAC system components? The CDC recommends checking HVAC units and ventilation systems to ensure that the air quality is high. Clean air reduces infectious diseases, contaminants, and pollution. Preventing illness inside buildings is a multi-dimensional project that includes several measures.
Facilities can't afford to forego appropriate cleaning. The health of employees, business proprietors, clients as well as customers is crucial. It's far too easy to neglect regular contact surfaces. Opting to be assertive in providing a far more secure environment that's devoid of viruses, mold and bacteria take only a few effective measures, including SanitizeIT. Alpha Energy Solutions is happy to help you achieve a facility that is Clinically Clean®. Explore our service selection. 
Contact us today to find out how we can help with your commercial disinfecting needs. We are experts in Commercial Spray Service.
Alpha Energy Solutions
7200 Distribution Drive
United States (US)
Opening Hours
| | |
| --- | --- |
| Monday | Open 24 hours |
| Tuesday | Open 24 hours |
| Wednesday | Open 24 hours |
| Thursday | Open 24 hours |
| Friday | Open 24 hours |
| Saturday | Open 24 hours |
| Sunday | Open 24 hours |