Selected points of this article
hide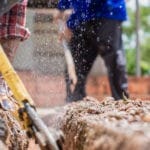 Commercial sewer cleaning is a necessary aspect of running a business. Sewers are responsible for removing waste from a facility. Professional sewer cleaning performed by a plumbing expert helps prevent serious backups. Sewer clogs may lead to clogged drains, which may overflow and cause unsanitary conditions and physical damage inside a facility. Alpha Energy Solutions is capable of cleaning sewers using efficient methods.
First, several areas within an establishment may be affected by a clogged sewer line. Debris can fill up the lines over time, resulting in clogs that are difficult to remove. Clogs may impact sinks, toilets, and drains within a building. Similarly, materials such as dirt, cleaning solutions, dirt, and human waste may accumulate within a sewer line. Additionally, particles such as brush and branches may also enter the sewer line causing even more issues. Commercial sewer cleaning is often required and should be performed regularly as a method of prevention. 
Commercial Sewer Cleaning Method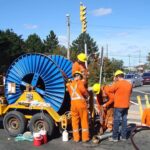 Next, the service technicians at Alpha Energy Solutions use a method known as hot water jetter cleaning to remove debris from sewer lines. Hot water jetter cleaning is more effective than traditional cleaning methods. When it comes to preventing clogs, reducing build-up is necessary, thus making cleaning an ongoing process. Moreover, hot water jetter cleaning involves using an intense water flow to push debris out of a sewer line. The method is fast, cost-effective, and useful for the regular servicing of sewer lines. 
Finally, depending on how large a facility is, the problems may also be more challenging.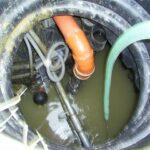 Commercial sewer cleaning conducted often will ensure that waste is removed properly and flow out of an establishment as desired.  Contact Alpha Energy Solutions to find out how we can help with keeping your sewer lines clean. 
Alpha Energy Solutions
7200 Distribution Drive
United States (US)
Opening Hours
| | |
| --- | --- |
| Monday | Open 24 hours |
| Tuesday | Open 24 hours |
| Wednesday | Open 24 hours |
| Thursday | Open 24 hours |
| Friday | Open 24 hours |
| Saturday | Open 24 hours |
| Sunday | Open 24 hours |