Selected points of this article
hide
Commercial Sewer Cleaning Services in Summary
Facilities across a broad range of sectors should consider commercial sewer cleaning services as an aspect of regular operations. Commercial sewer pipes contain a great deal of debris. Waste can erupt quickly after placing pressure on sewer lines. The outcome is overflow into common areas and everyday spaces. Commercial sewer cleaning can address serious clogs before they worsen.
Additionally, you are going to find that many substances are accountable for causing clogs in structures. The basic truth of the issue is that even little particles can lead to severe blockages that ultimately result in black flow into vital spaces. Traditional cleaning techniques do not always remove clogged particles. The hot water jetter strategy as part of commercial sewer cleaning services is merely a means to obtain the best results.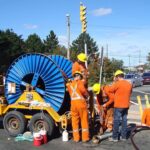 Commercial sewer cleaning, as well as preventing backups on a scheduled basis, is recommended. Moisture can lead to foul odors as well as mold. Moreover, in case a sewer overflows, a facility may be damaged by water. Attempting to repair damage caused by a line break or major overflow can be costly. 
Hair, oil, waste, brush, dust, and cleaning chemicals are all substances that might clog a sewer line. Clogged sewers can lead to health hazards, including exposure to microorganisms, foul odors, water damage, moisture, and mold. Keeping sewer lines clean contributes to a healthier atmosphere. Facilities must meet clean air standards as well as maintain occupational safety. 
Precise Sewer Cleaning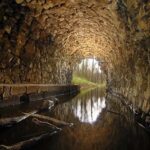 The strategies of removing waste have enhanced with breakthroughs in plumbing. You may be familiar with techniques like snaking and degreasing. The hot water jetter, on the other hand, is much more effective compared to several of the various other techniques which are also used for commercial sewer cleaning. 
Since the technique uses a rush of water, waste could be eliminated from sewer collections with great ease. The strategy is very accurate and, above all, comprehensive. Expelling waste using a sewer line is actually a normal part of the procedure. Nonetheless, it should escape the facility to keep the sewer lines free from debris. Hot jetter cleaning happens to be more thorough than other methods. Furthermore, practices such as snaking may leave some debris behind. If debris is not fully eliminated, clogs will continue to form and eventually worsen. 
The hot water jetter technique that we use requires less time and is incredibly efficient at removing debris. We're in a position to help make certain that your lines flow very easily, as the jetter method may be utilized as a part of a regular maintenance schedule. The technique may also help to reduce backups. Save time and, also, bypass likely the most outdated practices of sewer cleaning. Allow us to supply you with a service that is professional with care. Learn the benefits of commercial cleaning for sewers.
Contact us to find out how we can assist with commercial sewer cleaning.
7200 Distribution Dr, Louisville, KY 40258
Alpha Energy Solutions
7200 Distribution Drive
United States (US)
Opening Hours
| | |
| --- | --- |
| Monday | Open 24 hours |
| Tuesday | Open 24 hours |
| Wednesday | Open 24 hours |
| Thursday | Open 24 hours |
| Friday | Open 24 hours |
| Saturday | Open 24 hours |
| Sunday | Open 24 hours |