Commercial Sewer Cleaning Louisville Specialist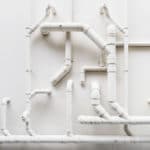 Alpha Energy Solutions is a capable service provider specializing in commercial sewer cleaning Louisville. Using the latest technology in plumbing, our service technicians can address your cleaning needs for preventative maintenance and urgent situations. When a sewer line is clogged in a commercial building, waste materials usually carried away from the building may eventually cause serious back-ups that result in overflows inside your buildings. Maintenance of sewer lines is an ongoing process that will certainly reduce the number of clogs that your facility experiences. Trust the care of your sewer system to Alpha Energy Solutions.
Call on Commercial Sewer Cleaning Louisville from Alpha Energy Solutions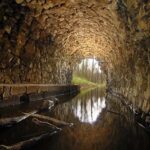 Numerous particles are responsible for causing clogged sewer lines in a building. Commercial sewer cleaning Louisville delivered by Alpha Energy Solutions will help resolve the issue of clogs with ease. The types of materials often found in sewer lines include outdoor brush, grease, and food waste. Plumbing in commercial buildings is more complex than systems in residential homes and therefore needs professional service. Ordinary cleaning materials are not efficient enough to clean a sewer. In addition to ineffective cleaning, harsh chemicals may cause serious damage to sewer lines, including erosion.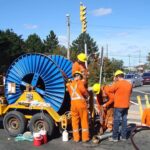 Alpha Energy Solutions is on-call 24/7 to handle service requests for commercial sewer cleaning in Louisville. Our technicians can clear your sewer lines quickly using highly-pressurized water sent through a hot water jetter. Your sewer lines will be cleaned in less time than it takes using other methods. Having your sewer lines cleaned regularly will help reduce the build-up of debris, which leads to clogging. Keep waste moving away from your building and keep your drains free from clogs. Contact Alpha Energy Solutions to learn more about our sewer cleaning techniques and how we can help you manage your lines' upkeep.
Alpha Energy Solutions
7200 Distribution Drive
United States (US)
Opening Hours
| | |
| --- | --- |
| Monday | Open 24 hours |
| Tuesday | Open 24 hours |
| Wednesday | Open 24 hours |
| Thursday | Open 24 hours |
| Friday | Open 24 hours |
| Saturday | Open 24 hours |
| Sunday | Open 24 hours |