Selected points of this article
hide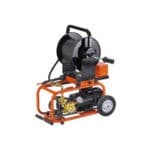 Commercial facilities are prone to clogs. Louisville-based Alpha Energy Solutions specializes in providing commercial sewer cleaning experts for all different types of industries in Louisville and surrounding areas. Facilities such as schools, restaurants, hospitals, hotels, and retail establishments experience clogs from time to time.
From unhealthy damage to costly repairs, backed-up sewers are a real problem for today's commercial buildings. Alpha Energy Solutions, however, uses an effective method to manage the care of sewers.
Hair, cleaning materials, debris, dirt, and grease are responsible for causing major backups in sewer lines. Difficult clogs continue to build over time, eventually blocking the building's waste flow and into the proper receptacles. Our Commercial sewer cleaning experts do not merely provide a one-time service. In fact, to prevent backups, sewer cleaning should happen regularly. Consider Alpha Energy Solutions as your sewer cleaning service provider. We are field experts with the right tools.
Commercial Sewer Cleaning experts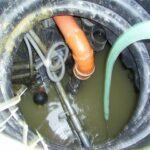 We use the method to clear clogged lines for commercial sewer cleaning called the hot water jetter technique. The method involves using a machine with high-powered water to push debris out of sewer lines. Hot water jetter cleaning is incredibly effective. The technique is excellent for the regular care of sewers. Moreover, the hot water jetter is a flexible device that can be used for removing ice and grease within facilities.
The pressurized water that flows through a hot water jetter is strong enough to remove more debris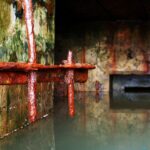 than other popular cleaning methods. Not only is the method effective, but it is also cost-friendly. The process involves fewer sessions as it is thorough. Our clients rely on us to deliver excellent results, quality service, and care, and we do.
Contact Alpha Energy Solutions to Commercial Sewer Cleaning Experts.
7200 Distribution Dr, Louisville, KY 40258
Alpha Energy Solutions
7200 Distribution Drive
United States (US)
Opening Hours
| | |
| --- | --- |
| Monday | Open 24 hours |
| Tuesday | Open 24 hours |
| Wednesday | Open 24 hours |
| Thursday | Open 24 hours |
| Friday | Open 24 hours |
| Saturday | Open 24 hours |
| Sunday | Open 24 hours |