Selected points of this article
hide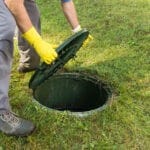 Commercial Sewer Cleaning: Throughout Louisville and the surrounding area, Alpha Energy Solutions can help to solve the problem of clogs with commercial sewer cleaning. The method that we use to remove debris from sewers is called hot water jetter cleaning. We can clean up clogged drains with a surge of water.
Plumbing issues are not uncommon for commercial facilities. Unfortunately, clogged sewer lines may result in serious safety issues. Furthermore, many different items are responsible for causing clogs in a building. The fact of the matter is that particles can contribute to serious blockages, resulting in back-flow and overflow. The materials that typically clog a sewer line are also related to the area in which the clogs happen. In public restrooms, individuals may clog commodes with non-flushable materials. 
Commercial sewer cleaning addresses the challenges of businesses from all sectors and across many different industries and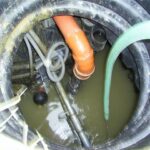 not just in Louisville, KY but all over the tri-state area. Over time, materials continue to build until the waste can no longer flow outside of a facility and into the proper receptacles. Pipes can only handle, but so much pressure before waste erupts into common spaces.
Additionally, overflows can pose serious health risks for occupants of a building. Moisture can lead to mold and foul odors. The clean-up behind an overflow can also be costly. Furthermore, a building can be damaged by water when a sewer overflows, which is expensive to repair. Preventing clogs in the first place is the best way to avoid dealing with the fallout from a pipe burst or major overflow. 
Commercial Sewer Cleaning service Tools
Many tools are used to remove clogs from sewers. The methods of removing debris have certainly improved with advancements in plumbing. Our service technicians throughout Louisville, KY use the hot water jetter to eliminate clogs from commercial sewer lines. You may be familiar with snaking pipes, de-greasers, or chemicals. Hot water jetter cleaning, on the other hand, is considered more effective than common sewer cleaning methods. 
Because the system uses a heavy burst of water, debris can be chiseled from sewer lines with ease. The device used to clean the lines is very precise and, most importantly, thorough. Expelling waste through a sewer line is normal. However, it should flow smoothly away from a facility. 
Effective Commercial Sewer Cleaning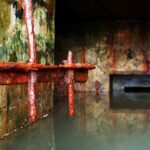 Alpha Energy Solutions, Louisville Kentucky is a capable service provider that companies trust to maintain sewer lines. The hot water jetter method takes less time and is incredibly effective at removing debris. We can help ensure that your lines flow freely as the hot water jetter can be applied regularly. Although the cleaning method works great, it can be done more often than not to reduce major backups. 
Our service technicians are on call 24-hours a day and 7-days a week to receive service calls for commercial plumbing issues. Save time and skip antiquated methods of sewer cleaning. Trust a leader in the industry. Allow us to service your facility with our professional services.
Contact us to inquire about commercial sewer cleaning services by Alpha Energy Solutions, at 7200 Distribution Dr, Louisville, KY 40258
Alpha Energy Solutions
7200 Distribution Drive
United States (US)
Opening Hours
| | |
| --- | --- |
| Monday | Open 24 hours |
| Tuesday | Open 24 hours |
| Wednesday | Open 24 hours |
| Thursday | Open 24 hours |
| Friday | Open 24 hours |
| Saturday | Open 24 hours |
| Sunday | Open 24 hours |