Selected points of this article
hide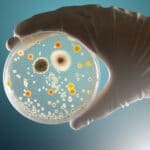 Commercial Sanitizer: Increased contact with viral infections because of current outbreaks has inspired businesses to rethink their disease control approach. Our commercial sanitizer service may help stop the spread of severe illness. Industrial facilities are prone to home bacteria and viruses.
Today, Louisville, KY-based facilities work with commercial goods as being a majority for treating high-traffic areas. Unfortunately, you will find specific regions that go unblemished in business buildings. Office personnel doesn't constantly thoroughly clean typical use areas properly.
Corporate facilities can have commercial sanitizer treatments done by Louisville, KY-based Alpha Energy Solutions. Furthermore, our remedies are going to reduce the dangerous spread of bad organisms such as viruses. As a result of the point, your center isn't deemed Clinically Clean® unless it's been sanitized very well, enlisting a service tech support is going to render the best results. Additionally, we integrate the SanitizeIT printer to decontaminate your development.
Additionally, the cleansing technique we use works well in schools, gyms, day schools, nursing facilities, and jails. Our service offers an effective instrument for disease management.
Commercial Sanitizer Focus
Several areas of a facility are at risk for exposure to viruses and other microorganisms. In reality, electronics, desks, doorknobs, and bathroom spaces are locations where viruses can grow. Additionally, infections like flu, E. coli, and staph continue to exist on surfaces used by people every day. SanitizeIT is a strong measure that destroys the above-mentioned contaminants, plus additional. Furthermore, our whole kill list includes over forty variations of contaminants based on third-party studies.
Heating and Cooling Units and Sanitizer Products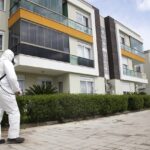 Truthfully, HVAC units can be a source of germs. Service specialists tackle germs with commercial sanitizer products designed for use on forced air systems. Actually, in HVAC equipment, the spray used eliminates odors linked with mildew and mold, smoke, bacteria, animals, and other common health triggers. 
The bottom line is that the SanitizeIT machine is safe to use inside commercial buildings. Our product solution isn't caustic and is safe to apply around electronic devices. Additionally, the spray cleaner is safe for fabrics, including curtains and carpets and hard materials such as plastic and metal. 
Rapid Commercial Sanitizing
Your business center will be completely free from damaging pathogens, allergens, and odors following your treatment. Your service call will consist of a preliminary assessment and follow-on cleaning. Within ten mins of finishing a spay service, the solution will dry on its own.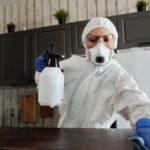 The SanitizeIT spray is an effective tool for air, surfaces, and HVAC parts. Right now, it is easier to attain a Clinically Clean® commercial center with our deep cleaning commercial sanitizer services. We are HVAC specialists and focus on commercial and industrial clients. We can meet the most complex challenges at your facility about clean air and HVAC. If you are considering improving your current HVAC capabilities, learn more about how we can help with your requirements. 
Contact us to ask about our treatments for commercial and industrial buildings.
Alpha Energy Solutions are based at 7200 Distribution Dr, Louisville, KY 40258
Alpha Energy Solutions
7200 Distribution Drive
United States (US)
Opening Hours
| | |
| --- | --- |
| Monday | Open 24 hours |
| Tuesday | Open 24 hours |
| Wednesday | Open 24 hours |
| Thursday | Open 24 hours |
| Friday | Open 24 hours |
| Saturday | Open 24 hours |
| Sunday | Open 24 hours |