Selected points of this article
hide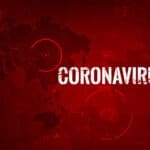 Superb indoor air quality is essential for business facilities. Commercial sanitizer service through Alpha Energy Solutions in Louisville, Kentucky provides this service through their bipolar ionization technology.  Bipolar ionization kills germs by generating ions. Commercial sanitizer eliminates particles from the atmosphere and on surfaces.  Global Plasma Solutions can be added to existing heating and cooling methods.  The sanitization method is easy and has been used for many years to improve facilities' air quality. 
In the long run, HVAC systems are then good at producing good usage of energy while simultaneously activating cleaner indoor air streams. Furthermore, commercial sanitizer servicing from Louisville based Alpha Energy Solutions is excellent for industrial and commercial centers. Our firm specializes in commercial and industrial HVAC solutions. We provide over 2,000 years of experience in handling heating and cooling units for our clients. In fact, we deal with all of the major industry brands. Our service scope includes products, installation, equipment, repair, replacement parts, and rental systems. 
HVAC systems are critical in maintaining a quality atmosphere to breathe. Air circulation that isn't clean limits functionality efficacy, fiscal earnings, and occupant health. Ventilation techniques are certainly the substantial gap between great construction and possible air illness, impacting people across all sectors. Additionally, there's more to atmosphere systems than just cooling and heating.  With the correct alternatives, an HVAC system has the capability to protect against the spread of germs inside centers. Commercial sanitizer is one way to achieve germ-free facilities. 
Commercial Sanitizer Air Systems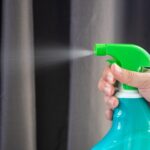 Clean air standards imply that air ought to be free of pollutants and viruses. Global Plasma Solutions will operate at eliminating harmful organisms when connected to HVAC systems.  Moreover, using a process called bipolar ionization, the remedy wipes viruses out throughout the venting system and on surfaces.  
To exemplify, if someone coughs or sneezes into the surroundings, the remedy then eradicates the contaminants while still circulating via construction.
What's more, through a complex procedure, the Global Plasma Solutions system removes mold, lowers the flow of external airflow, and conserves energy costs. Our commercial sanitizer servicing options address the microorganisms that afflict large facilities. 
Sanitizer for Commercial Buildings
The entirely new coronavirus is a unique case of an airborne virus, which also resides on surfaces.  Bipolar ionization found in Global Plasma Solutions as a commercial sanitizer could effectively eliminate this virus's spread. 
Among the many main facets of decontamination that company owners should think about is the ventilation system. Global Plasma Solutions, when placed into HVAC components, is an easy preventative measure that centers can utilize. For this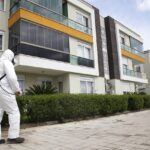 reason, effective steps are essential to save on operational expenses.  
As an expert in HVAC, we are poised to service our clients with expertise 24/7. Service technicians are on-call to answer the demand for assistance regarding commercial air units and industrial packages. Business owners can gain more from HVAC systems by using them to their fullest capabilities.
Interested in learning how you can achieve cleaner air with modern technology?  Contact us to ask about our sanitizer services for commercial facilities
Alpha Energy Solutions 7200 Distribution Dr, Louisville, KY 40258
Alpha Energy Solutions
7200 Distribution Drive
United States (US)
Opening Hours
| | |
| --- | --- |
| Monday | Open 24 hours |
| Tuesday | Open 24 hours |
| Wednesday | Open 24 hours |
| Thursday | Open 24 hours |
| Friday | Open 24 hours |
| Saturday | Open 24 hours |
| Sunday | Open 24 hours |