Industrial & Commercial Hot Water Jetter Sewer Cleaning for Businesses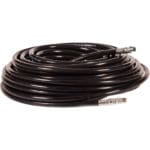 Alpha Energy Solutions is a capable service provider delivering Industrial & Commercial hot water jetter cleaning for commercial sewers. Clogged sewer lines are common for commercial establishments. Eliminating waste keeps drains from being clogged, and therefore cleaning should happen regularly. Allow Alpha Energy Solutions to help with the maintenance of your sewer lines.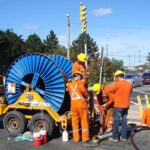 Sewer clogs are caused by any number of foreign objects that enter a sewer line. Kitchens, bathrooms, sinks, and production areas may be sources of debris that block an entire system's flow. However, there are many methods used to dislodge blocks inside sewer lines. The Industrial & Commercial hot water jetter method, however, is a highly effective procedure used to remove blockages quickly. The machine uses high pressured water to push debris push matter through sewer lines. The powerful streams of water can be used for many applications. A machine is a popular option for cleaning commercial sewer systems quickly.
Precision Industrial & Commercial Hot Water Jetter Cleaning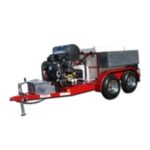 Traditional methods once used to clear blockages, are less effective in comparison to the Industrial & Commercial hot water jetter. The jetter can remove all types of debris thoroughly. As long as the residue is left in a sewer line, it can continue to build up. If you require sewer cleaning, consider Alpha Energy Solutions as your top provider for service. Our technicians have field experience. Moreover, they are on-call throughout the year to handle service calls.
Keeping sewer systems clean reduces the risk of corrosion from materials remaining in the lines. The method is also a great alternative to cleaning sewer lines with harsh solutions that may cause further damage. Consider the benefits of Industrial & Commercial hot water jetter cleaning in your maintenance plans for your sewer systems. Through Alpha Energy Solutions, you can have consistent monitoring and service conducted on your lines. Commercial buildings have complex systems, but Alpha Energy Solutions can certainly help.
Alpha Energy Solutions
7200 Distribution Drive
United States (US)
Opening Hours
| | |
| --- | --- |
| Monday | Open 24 hours |
| Tuesday | Open 24 hours |
| Wednesday | Open 24 hours |
| Thursday | Open 24 hours |
| Friday | Open 24 hours |
| Saturday | Open 24 hours |
| Sunday | Open 24 hours |