Selected points of this article
hide
Hot Water Jetter Cleaning Louisville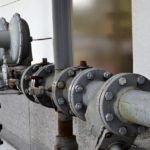 Hot Water Jetter Cleaning Louisville: Sewer lines in commercial buildings often need to be cleaned to prevent serious back-ups. Sewers become clogged due to debris that builds up over time. Hot water jetter cleaning Louisville through Alpha Energy Solutions is ideal for keeping sewer lines flowing smoothly while preventing drains from being clogged. Commercial establishments are unique in that the volume of debris that may clog a sewer line is far more plentiful than what might be found in a residential home. Businesses handle increased amounts of waste, which, if not managed, will flow into the sewer system.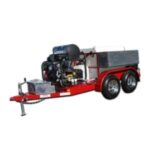 Hot water jetter cleaning Louisville is a valuable service performed by Alpha Energy Solutions. Debris left in sewer lines may lead to corrosion, which may affect the integrity of a system. Commercial establishments must consider the effectiveness of cleaning products. Earlier methods of cleaning sewer lines may not be as effective. Complicated set-ups will surely benefit from an efficient process that delivers results. In commercial buildings, snakes may be inefficient.
The types of materials that end up clogging a sewer line are numerous. Clogs may be caused by grease, hair, cleaning materials, and waste. Nearly anything can clog a sewer line if it is not tended to properly. Because there are costs associated with cleanups, it is best to maintain a regular cleaning service schedule. An experienced technician will be able to inspect your sewer lines and propose a treatment plan. Sewers that are cleaned at regular intervals may experience fewer clogs.
Hot Water Jetter Cleaning Louisville Service Provider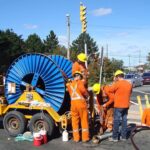 Hot water jetters are useful because they consist of high-power water being pushed through sewer lines. The intensity of the equipment allows it to clear sewers faster and more precisely than previous methods. Clogged sewers may lead to overflowing sinks, drains, and toilets. Keeping your business environment sanitary and flowing smoothly may require a technician specializing in commercial cleaning. Contact us to learn about our hot water jetter cleaning Louisville services.
Alpha Energy Solutions
7200 Distribution Drive
United States (US)
Opening Hours
| | |
| --- | --- |
| Monday | Open 24 hours |
| Tuesday | Open 24 hours |
| Wednesday | Open 24 hours |
| Thursday | Open 24 hours |
| Friday | Open 24 hours |
| Saturday | Open 24 hours |
| Sunday | Open 24 hours |