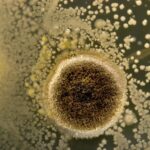 Commercial Disinfecting: Almost all common cleaning practices are effective, but not all eliminate dangerous pathogens like viruses. We treat your plant with SanitizeIT, a commercial disinfecting treatment. Our commercial disinfecting is effective against viruses present on surfaces and viruses transmitted through the air.
The tested alternative destroys an extensive list of pathogens and, in many cases, at a rate of 99 percent. Besides, our cleaning system is safe to use on heating and cooling systems. Air quality plays an essential role in developing a healthier environment where people can work and do business. Poor air quality causes more health problems and the spread of viruses and allergens. Clean air will help promote a healthy working environment in which a business can flourish.
Commercial disinfecting solutions, which consumers can purchase, are not universally suitable in a commercial environment. Although commercial facilities stock up on cleaning solutions for daily cleaning, such products may not destroy every virus type. Even products that are said to offer higher chemical concentrations for cleaning can sometimes not fulfill this task. Our commercial disinfecting solutions provide results.
Cost-friendly Commercial Disinfecting Solutions 
Cleaning products produced on the open market are generally inadequate, as they should be produced most effectively for clinical use. Consequently, commercial cleaning solutions cannot provide a permanent defense against dangerous viruses and bacteria. Moreover, some objects lack suitable chemical concentrations to have an antiviral or antibacterial effect. In reality, certain cleaning materials are also unsafe for the earth. However, the SanitizeIT formula is as safe and effective as commercial cleaning.
The Alpha Energy Solutions cleaning system is used in company buildings, schools, retail shops, offices, and wellness facilities. Frequently workplaces are susceptible to viruses, mold, and fungi. The most reliable way to protect people from disease is through adequate cleaning and disinfection of the environment and surfaces.
Although it is normal to manage cleaning needs with readily available cleaning treatments, the results may not be ideal.  SanitizeIt is safe to use, free of harmful toxins, and does not harm surfaces.
Commercial Disinfecting For Louisville and the surrounding area based Facilities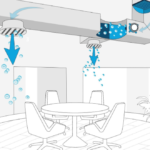 People come into contact with many surfaces in professional institutions. Although cleaning workplaces is a common practice, you can sometimes find defects in the scope. Commercial disinfecting can certainly consider the need to reduce the spread of viruses and harmful pathogens. Moreover, commercial disinfection can combat viruses that spread through air systems. Routine cleaning is helpful and can reduce the spread of disease, but often strict methods are necessary. Protecting employees and customers from viral infections is crucial to maintaining a healthy facility.
While there are typical practices recommended by the CDC and public health agencies, each company is unique. Commercial disinfection, however, should be more common in offices and buildings where many people engage in activities. The requirements of organizations vary, but most will benefit from cleaner air. From academic buildings to doctors' offices, clean air standards, including fighting against viruses, contribute to safer workplaces and fewer diseases.
Disinfection for Facilities
Because some equipment is more vulnerable to harboring and spreading viruses whereas, with others, we work together with our clients to focus on specific objects within a commercial facility.
Temperature changes may surely exacerbate conditions, triggering considerable overgrowths.  As a temperature-controlled air source, HVAC systems' disinfection in professional businesses must be part of everyday life.
Also, cleaning, heating, and cooling appliances reduce the number of allergens circulating in a building. The result of proper ventilation control is less illness among employees and less free time to cope with health problems. With the best strategy, entrepreneurs can fight the spread of disease, protect themselves against widespread infections, and maintain a productive environment in which everyone is safer.
Better Air Quality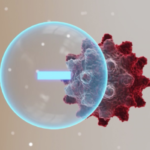 Louisville, KY-based Alpha Energy Solutions responds to the need for improved air quality with commercial sanitization with SanitizeIT. We can clean the environment and surfaces from harmful viruses and other pathogens.
Customers do not have to worry about extensive preparations in advance of treatment. We offer our customers a quick but comprehensive service so as not to take away their business goals. Relying on an independent industrial cleaning system can be not only expensive but also time-consuming. Save time and money by dealing with an experienced service provider with Alpha Energy Solutions' latest tools.
You are interested in Commercial Disinfecting? Contact us for more information.
Alpha Energy Solutions
7200 Distribution Drive
United States (US)
Opening Hours
| | |
| --- | --- |
| Monday | Open 24 hours |
| Tuesday | Open 24 hours |
| Wednesday | Open 24 hours |
| Thursday | Open 24 hours |
| Friday | Open 24 hours |
| Saturday | Open 24 hours |
| Sunday | Open 24 hours |