Selected points of this article
hide
Commercial Disinfecting Service for Facilities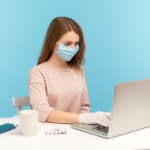 Commercial Disinfecting Service: Nearly all cleaning practices are beneficial, but not all genuinely eliminate harmful pathogens such as viruses. We can treat your facility with SanitizeIT, a commercial disinfecting service, and a sanitizing remedy. The commercial disinfecting device is effective for viruses that reside on surfaces and viruses transmitted through the air.
The tested alternative destroys an extensive list of pathogens and, in many cases, at a ninety-nine percent rate. Moreover, our cleaning system is safe to use on heating and cooling systems. Air quality plays an essential part in developing a healthier environment whereby people can work and do business. Poor air quality increases health issues and the spread of viruses and allergens. Clean air will help to facilitate a healthy work setting in which a company can prosper.
Our commercial disinfecting service, which consumers can purchase, isn't consistently suitable in a commercial setting. Although business facilities stock up on cleaning solutions for daily cleaning, such products may not have the ability to destroy every type of virus. Even products that state they offer higher chemical concentrations for cleansing sometimes cannot get the job done. Our commercial disinfecting product delivers results.
Commercial Disinfecting vs. Average Cleaning Products
Cleaning goods made available through the open market are generally insufficient as they should be produced for clinical use to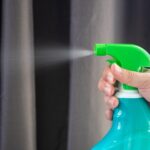 be most effective. As an outcome, commercial cleaning solutions may not provide ongoing defense against dangerous viruses and bacteria. Furthermore, some items lack suitable chemical concentrations to be antiviral or antibacterial. In truth, certain cleaning materials are also unsafe for the earth. The SanitizeIT formula, nonetheless, is safe and effective equally as a commercial cleaning choice.
The cleaning system employed by Alpha Energy Solutions is beneficial in corporate buildings, schools, retail stores, offices, and wellness facilities. Common locations where people work in concert are vulnerable to viruses, mildew, fungi, and mold. The most reliable method to safeguard people from illness is through adequate cleaning and disinfecting of the environment and surface areas.
Though it's normal to deal with cleaning requirements with readily available cleansing treatments, the results may not be ideal. Traditional cleansing aids have been shown to expose individuals to harmful conditions, including toxic fumes, as well as corrosive materials. SanitizeIt, on the other hand, is safe to utilize, free from harmful toxins, and doesn't damage surfaces.
Total Commercial Disinfecting
People come into contact with many different surfaces inside professional establishments. Although cleaning workspaces are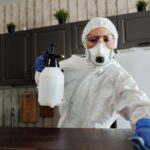 standard practice, you'll find, at times, shortcomings in terms of being comprehensive. Commercial disinfecting can certainly address the need to lessen the spread of viruses and harmful pathogens. Additionally, commercial disinfection can combat viruses that spread through air systems. Safeguarding employees and customers from viral infections is essential to operating a health facility.
Commercial disinfecting, however, ought to occur more frequently in offices and buildings where numerous individuals perform activities. The requirements of organizations vary, but most facilities will gain from cleaner air. From academic buildings to medical practices, clean air standards, including virus control, contribute to a safer workplace and fewer illnesses.
Temperature Control and Viruses
Because some equipment is more vulnerable to harboring and spreading viruses than others, we work together with our clients to focus on specific objects within a commercial facility. 
Temperature changes may surely exacerbate conditions triggering considerable overgrowths. Viruses can also spread through ventilation systems in the situation of airborne pathogens. As a source of temperature-controlled air, disinfecting HVAC units must be a normal practice for professional establishments.
Moreover, cleaning heating and cooling units decreases the level of allergens that will circulate in a building. The result of proper air system handling is less illness among employees and less time off to handle health concerns. With the best strategy, business owners can combat the spread of illness, protect against widespread infection, and also maintain a productive setting where everyone is safer.
Improved Air Quality Responses
Alpha Energy Solutions responds to the need for improved air quality with commercial disinfecting using SanitizeIT. We can clean the environment and surfaces of harmful viruses along with other disease-causing pathogens.
Customers don't need to be concerned about extensive preparations in anticipation of treatments. We provide our clients with a fast but comprehensive service so as not to take away from business pursuits. Relying on an independent industrial cleaning may not only be pricey but time-intensive. Save time and cost by dealing with a seasoned service provider with cutting-edge tools, Alpha Energy Solutions. In under a mere 30 minutes, the cleaning service should conclude with only a ten-minute dry time.
The cleaning formula that we use is safe to use on several surfaces, including metals and hard plastic. Furthermore, the solution is safe to use on various fabrics found in a commercial or industrial setting, such as carpets, upholstery, and curtains. With its high kill rate, the formula eliminates infectious microorganisms and is a great method to utilize for routine treatments.
Though a deep concern for business managers is usually the use of chemical materials, we safely utilize the cleaning solution. We realize that some substances are caustic. Nonetheless, that's not true with our SanitizeIT cleaning solution. In summary, our spray product is an excellent cleaning tool offering optimal benefits for commercial facilities, offices, and much more.
Interested in commercial cleaning and sanitizing? Contact us to find out more.
Visit us at 7200 Distribution Dr, Louisville, KY 40258, or call our toll-free number at (888) 212-6324
Alpha Energy Solutions
7200 Distribution Drive
United States (US)
Opening Hours
| | |
| --- | --- |
| Monday | Open 24 hours |
| Tuesday | Open 24 hours |
| Wednesday | Open 24 hours |
| Thursday | Open 24 hours |
| Friday | Open 24 hours |
| Saturday | Open 24 hours |
| Sunday | Open 24 hours |