Selected points of this article
hide
Commercial Disinfecting: For Louisville, Kentucky business facilities, excellent indoor air quality is critical. Bipolar ionization is provided by industrial sanitizer suppliers in Lousiville Kentucky by Alpha Energy Solutions.  Commercial disinfecting eliminate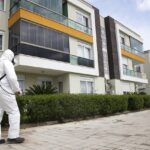 particles from the atmosphere and on surfaces.  Global plasma solutions could potentially be integrated into existing heating and cooling methods.
In the long term, HVAC systems will then be in a superior position to generate sufficient energy consumption and simultaneously activate cleaner indoor airflows. A commercial disinfecting alternative from Alpha Energy Solutions is excellent for industrial and commercial centers in the Louisville, KY area. Our company specializes in commercial and industrial HVAC solutions. 
Air-Conditioning is crucial to maintaining a high-quality atmosphere in the air. Unclean air circulation restricts the functioning, tax revenues, and health of the inmates. Ventilation techniques are certainly the substantial gap between expert construction and possible air illness, impacting people across all sectors. Atmospheric systems are much more than solely cooling and heating.  With the correct alternatives, an HVAC system can protect against the spread of germs inside centers. Commercial disinfecting is one way to achieve germ-free facilities. 
Commercial Disinfecting for A/C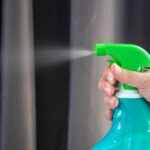 Clean air means the air should be free from pollutants and viruses. Global plasma solutions™ will operate at eliminating harmful organisms when connected to HVAC systems.  Through a process widely known as bipolar ionization, the agent eliminates viruses from the entire ventilation system and surfaces.
Airborne Virus Removal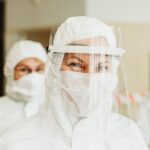 For example, when coughing or sneezing in the environment, the remedy removes the pollutants while it is still circulating through construction. What's more, through a complex procedure, the Global plasma solutions™ system removes mold, lowers the flow of external airflow, and conserves energy costs. Our commercial disinfecting alternative is directed against microorganisms that infest large plants.
Due to this virus's rapid spread, the centers endeavor to decontaminate common places, rehabilitate workplaces, and finally create better air for breathing. Breathable air contributes to a safer work environment for employees and clients.  The entirely new coronavirus is a unique case of an airborne virus, which also resides on surfaces.  Bipolar ionization found in Global plasma solutions for commercial disinfecting could be an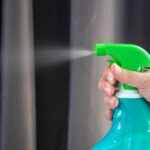 effective method to eliminate this virus's spread.
The ventilation system is among many key facets of decontamination that business owners should think about. Global plasma solutions, when placed into HVAC components, are a natural preventative measure that centers can utilize. For this reason, effective steps are essential to save on operational expenses.
Contact us at our offices based at 7200 Distribution Dr, Louisville, KY 40258 to ask about our sanitizer services for commercial facilities or call us at (888) 212-6324
Alpha Energy Solutions
7200 Distribution Drive
United States (US)
Opening Hours
| | |
| --- | --- |
| Monday | Open 24 hours |
| Tuesday | Open 24 hours |
| Wednesday | Open 24 hours |
| Thursday | Open 24 hours |
| Friday | Open 24 hours |
| Saturday | Open 24 hours |
| Sunday | Open 24 hours |