Selected points of this article
hide
Budget-friendly Commercial Chiller Rentals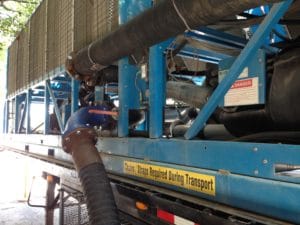 Commercial Chiller Rentals: Maintaining your chiller in your facility should not hurt your budget. Adequate temperature control is necessary for several reasons, and Commercial chiller rentals are no exception. Regardless of how you choose to use a chiller, there are benefits to renting a system for your operation. Alpha Energy Solutions can help you select a system that will meet your needs.  
Chillers all have different designs. Selecting the best systems depends on how Commercial chiller rentals will be used. It would also help if you considered things such as placement, use of energy, installation, and upkeep. Additionally, emergency maintenance and access to parts are two factors that may impact your choice. In the event of an unexpected situation, you should have access to quick service and parts. If there is a delay in receiving parts for repair, your operation may be slowed down.
Commercial Chiller Rentals and Upkeep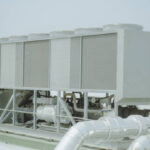 Renting a chiller does not eliminate the need for maintenance. For Commercial chiller rentals to perform well, they should be serviced regularly. Alpha Energy Solutions can respond to your service calls year-round. Our technicians are available 24/7 to deal with repair jobs of all sizes. In fact, we have over 2000 years of field experience. For emergencies, we can respond to your service calls faster. You also do not have to wait on parts for service for too long because we have access to all of the top manufacturer brands.
Though they are reliable machines for cooling, they may break down from time to time. The chiller may need repairs that are either minor or major, depending on the components in question. A chiller that is not working properly will not cool devices nor make good use of energy. A severe malfunction can put your entire operation to a complete halt.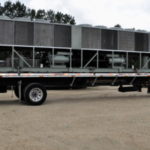 If your chiller needs repair, contact a service technician.  Avoid the hassle of trying to fix it yourself and call Alpha Energy Solutions for service. Beyond service calls, we can also provide regular maintenance for your Commercial chiller rentals.
Preventative Maintenance Plans by Alpha Energy Solutions keep your chiller up to date. Even if you have a renal chiller, there is a benefit to having regular maintenance. . We provide status updates, predictive maintenance, and system monitoring. When your chiller is not maintained, it can break down. A broken system will slow production in most, if not all, cases. Preventative maintenance can reduce any unnecessary downtime while alerting you to any issues before they become worse.
Alpha Energy Solutions
7200 Distribution Drive
United States (US)
Opening Hours
| | |
| --- | --- |
| Monday | Open 24 hours |
| Tuesday | Open 24 hours |
| Wednesday | Open 24 hours |
| Thursday | Open 24 hours |
| Friday | Open 24 hours |
| Saturday | Open 24 hours |
| Sunday | Open 24 hours |