Selected points of this article
hide
Commercial Boiler Service Centers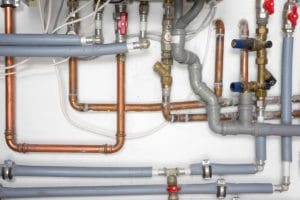 Commercial boilers require upkeep and maintenance including Commercial boiler service. Boilers used in commercial buildings and industrial centers have heavier demand than units found in residential homes. Commercial boilers must be sturdy enough to withstand rigorous use. Because a broken boiler can create an uncomfortable environment at the worst possible time, service is recommended to maintain performance.
Alpha Energy Solutions can provide Commercial boiler service for commercial buildings that use systems manufactured by well-known names in the industry and everything in between. The technicians at Alpha Energy Solutions work with units of all capacities and sizes. Moreover, technicians are available to handle service calls year-round, 24-hours per day, and 7-days a week, which helps businesses that experience issues after hours.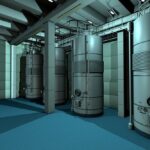 A broken boiler not only creates an uncomfortable atmosphere but can also create unnecessary hazards while wasting energy. Commercial boiler service can help reduce performance issues as technicians can inspect your equipment to ensure that no parts are compromised. Even the smallest broken part can cause major problems.
Alpha Energy Solutions is an expert in HVAC. Our technicians have over 2,000 years of combined field experience. We specialize in commercial boilers, which often have intricate parts. Because there are so many components inside a commercial boiler, troubleshooting without an experienced technician is not recommended. Always contact a professional to inspect your equipment.  
Commercial Boiler Service and Parts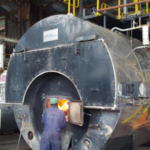 When a technician inspects your boiler equipment, you can expect that parts such as valves, fittings, filters, burners, and sealing will be reviewed for possible damage. All of your boiler components should be intact to deliver the best performance. Any parts that show wear or cracks must be replaced. Additionally, your technician will observe items such as build-up, dirt, and dust and check for possible leaks. Following a complete inspection, your technician can diagnose your equipment and develop a plan of action.
In some cases, your boiler may require replacement parts. Alpha Energy Solutions supplies components through a wide distributor network and can acquire parts for your commercial boiler if necessary. We can offer quality parts and a vast selection. Whether you need fittings, filters, or gauges, Alpha Energy Solutions is your premier source for boiler parts.
Alpha Energy Solutions
7200 Distribution Drive
United States (US)
Opening Hours
| | |
| --- | --- |
| Monday | Open 24 hours |
| Tuesday | Open 24 hours |
| Wednesday | Open 24 hours |
| Thursday | Open 24 hours |
| Friday | Open 24 hours |
| Saturday | Open 24 hours |
| Sunday | Open 24 hours |